150 Positive Good Morning Blessings Prayers For Him or Her
One of the most important things you can do for anyone is to pray for them. No matter how bad a situation is, prayer can change it. Do I need to emphasize on the importance of prayer? I believe you know how powerful it is to pray, either for yourself or for your beloved.
Perhaps, your reverence for prayer prompted you to search for good morning blessings prayers. So you can send an uplifting good morning prayer quotes for her or him.
I'm aware of the necessity of prayers too, especially at the start of the day. Hence, I have scrupulously drafted the best 150+ good morning prayer quotes for your use. Feel free to share any of these with your family and friends as prayer text messages.
I think I should call your attention to something.
Have you ever thought about what happened to your loved ones just before they come out of bed with 'make-ups' on their faces? Sometimes, we all wake up on the wrong side of the bed. Researchers have found out that how the day is started has a lot to do with how the day is spent.
With these well-structured powerful and inspirational Good morning prayer quotes, help your loved ones start the day in a great mood, so this can extends all through the day, enabling them to make the best use of their day, which will ultimately result in a fulfilling life.
In order words, inspiring good morning prayer quotes can help those who matter in your life live a happy and fulfilling life.
Powerful Good Morning Prayer Wishes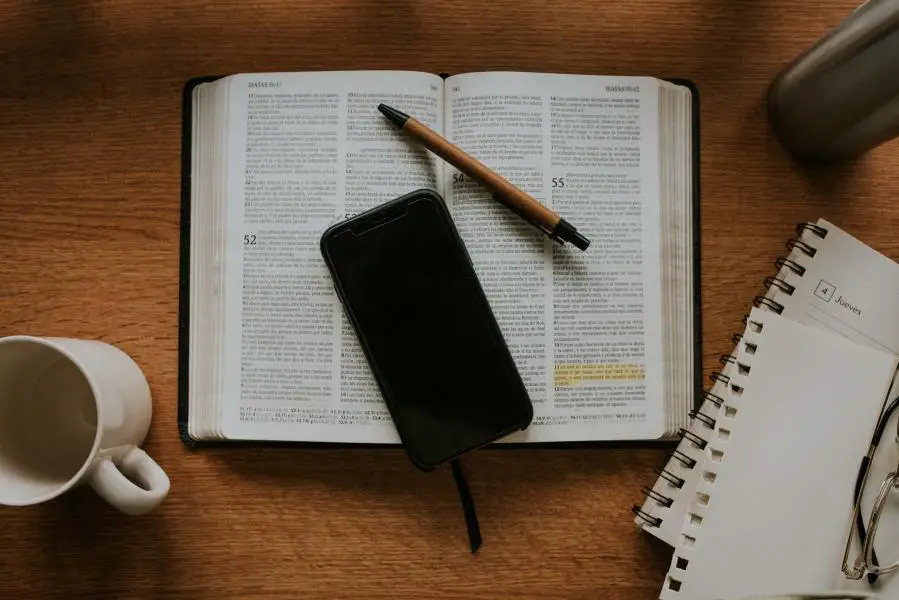 Prayer is considered a necessity and a factor for survival, happiness, breakthrough, favor, success, and mercy. The importance of daily prayer in a person's life cannot be overemphasized. Irrespective of which religious group you belong to. All religion believes in prayer and knows its effectiveness.
I'm yet to meet any man who repudiates prayers for curses–not even one person–throughout my journey in life. Every man wishes to be prayed for. No matter how little the words of prayers are, they are better off curses.
Here are some good morning prayer wishes you can send to your loved ones.
1. My prayer for you today and always is that God's favor will envelop you. Wherever you turn to, you shall encounter God's blessing. Good morning. I wish you a copasetic day.
2. As you step out today, may the doors of breakthrough open for you wherever you go. Today is declared an "open doors" day for you. Good morning.
3. Good fortune shall smile on you today. Your today shall be better and greater than your yesterday. Amen.
4. I decree upon your life that you will lack nothing that makes life comfortable to live. You shall neither beg nor suffer. May my God supply all your needs beyond your expectations. Good morning.
5. My prayer for you this brand-new day is that before you call one person for help, thousands of helpers will arise and come to your aide. Good morning.
6. It is for man to dream and plan, only God can make it to come to pass. I pray that all your positive plans and dreams shall come to pass in a jiffy in Jesus' name.
7. Because you have put your trust in Jehovah Shalom, you shall experience His peace this day and forever. Good morning. Have a peaceful day.
8. As you go out today to sow, may you reap a bountiful harvest. May you reap blessings, goodness, and mercies in thousands of folds. Today is declared a day of overflowing richness for you.
9. I bind every spirit of untimely death over your life. You shall live long on earth, serve the Lord, and fulfill the purpose of your creation. Good morning.
10. Where others are cast down, you will be lifted. The Lord shall uplift your head above your equals. Among your peers, you shall be distinctively known for success.
11. Good morning. Today, the Lord shall fill your heart with joy, your mouth shall be filled with laughter, you shall sing a new song, and your haters shall be confounded – astounded by what God has done for you.
12. The fear of the Lord is the beginning of all wisdom. As you have chosen to fear the Lord with all your heart, may ample wisdom of God flow into your life. Good morning.
13. The name of the Lord is a strong tower where safety and preservation are found. I immerse you in the name of the Lord. You shall enjoy God's covering and security. No harm shall come near your side. No matter the plot of the evil ones, it shall not prevail over your life. Step out today dauntlessly. You are covered by God. Good morning.
14. Hi Dear, I just want to remind you that the Holy Spirit is right beside you and will help you throughout your going out and coming in today. Good morning.
15. Praise be to God for His endless blessings in your life and family. As you wake up today, may His blessings never cease in your life and family. It's a blessed day for you. Cheers!
16. A thousand shall fall by your right hand, and ten thousand by your left but no evil shall come near you this day. This is God's will for your life. You are covered in His arms.
17. May the Lord give you the strength to overcome all your fears, anxiety, and struggles. May He grant you victory over all your enemies. Amen. Good morning.
18. Life may not have given you a reason to smile and thrill, but remember that God cares for you and feels your pains and groaning. He loves you dearly. He shall turn your sorrows to happiness, and darkness to glimmering light. Good morning.
19. The Lord said, "I am sending my angel to favor you." Therefore, prepare your room to receive this August visitor. Good morning.
20. His tender mercy and amazing love have kept you alive till this moment. On this brand-new day, may every crooked path in your life be made straight. Grace and peace of God are multiplied unto you. Have a splendid day.
Related Post: Powerful Life-Changing Declarations
Romantic Good Morning SMS for Special Person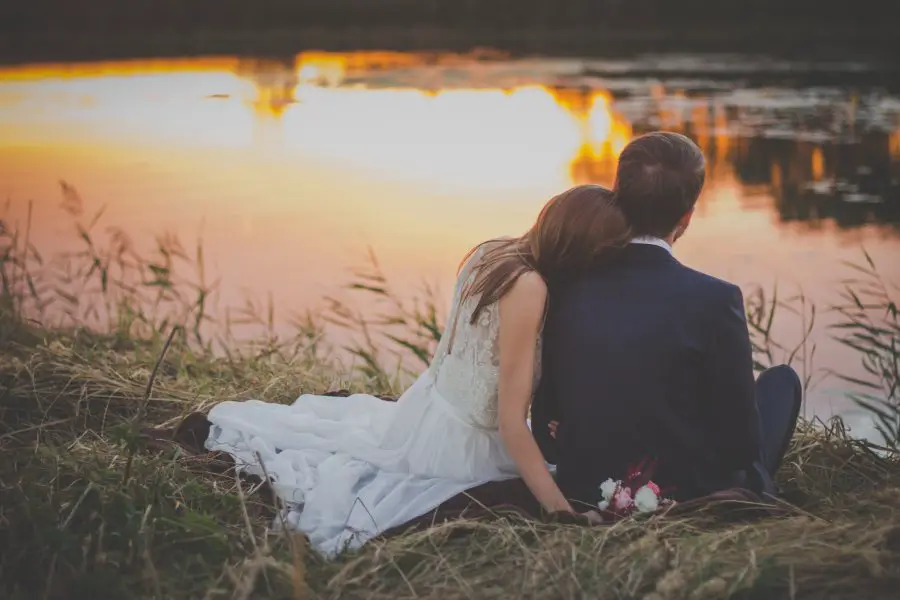 Special people hold a special and integral part of one's life. They are so close to your heart and I'm sure you're never ready to lose them–not even for money.
However, many people don't know how valuable they are to you. Therefore, you need to show them that you love and care for them by sending a powerful heart- touching good morning blessings prayers.
Technology has made life easier. You can always send good morning SMS to that special person, no matter the distance, and communicate your heart desire to them with beautiful good morning prayer quotes.
Below are some beautiful and lovely good morning SMS for special person. You can look through them, find the perfect one for you, and send it every morning you wake up from bed to your special person.
21. Having you in my life is a great joy for me. You care about what makes me cry, you are interested in what makes me smile and then go ahead to make me smile always. Thanks for this overwhelming love. I love you too. Good morning.
22. The kind of love I have for you can't be compared with anything–living or non-living. I cherish you with every breath in me and I thank God for gifting me with you. I love you, dear. Good morning.
23. I have found heaven with you. I don't know what more beautiful thing I could have ever gotten. Thanks for being you. Good morning.
24. Every other thing can change, but one thing I have always prayed not to change is the love we share. You are priceless to me.
25. Seeing your smile assures me that the future is copasetic. Please, don't stop smiling. Good morning.
26. Each morning I wake up, my heart sees more reasons to love you more. Good morning.
27. I'm never terrified to face any obstacle, with you by my side, I know I can win. Good morning.
28. When I look back and see how far we've come, I'm always grateful to God that I met you. You've been a source of motivation each day. Thanks for all you do, I appreciate your kind gestures.
29. One of the things I've always prayed for is to spend the rest of my life with you. You are just the perfect one for me.
30. Every morning is a precious gift – cloudy or sunny. It is an assurance of hope-giving us another opportunity to pursue our dreams and bring it to reality. Go and turn your dreams into a success story.
31. Shirk what kills you, hold unto what gives your life. Good morning.
32. Every horrible situation can breed goodness. Even a non-working clock is always correct twice a day. So, have faith and face the challenges that lie ahead today. Good morning.
33. Morning doesn't only depict the start of a new day. It also signifies the miraculous work of God which says "out of darkness comes light." I just want to remind you that no matter what you are passing through, there will always be light at the end of the tunnel.
34. It's a new day and a new blessing! Never you allow yesterday's failure to ruin today's success. With every day comes bountiful joy, peace, and mercy. Good morning.
35. It is hard to forget someone you know, but it is impossible to forget someone special. Thanks for being the special one for me. Good morning.
36. I have met many wonderful people, but never have I met a perfect, caring, and loving person like you. Good morning.
37. Thinking of you this early morning. I just want to wish you a great day.
38. I wasn't with you in the wake of your life, but I want to be with you till eternity. Good morning, darling.
39. Properties, jewels can be bought after it has been stolen – not friendship. Thanks for being a noble and precious friend.
40. Good morning darling. As you open your eyes, take a deep breath, turn to check your phone, and read this message. I wish you a glorious and fulfilling day. Once again, good morning.
Related Post: New Week Blessings For Loved Ones
Good Morning Prayer Quotes for Him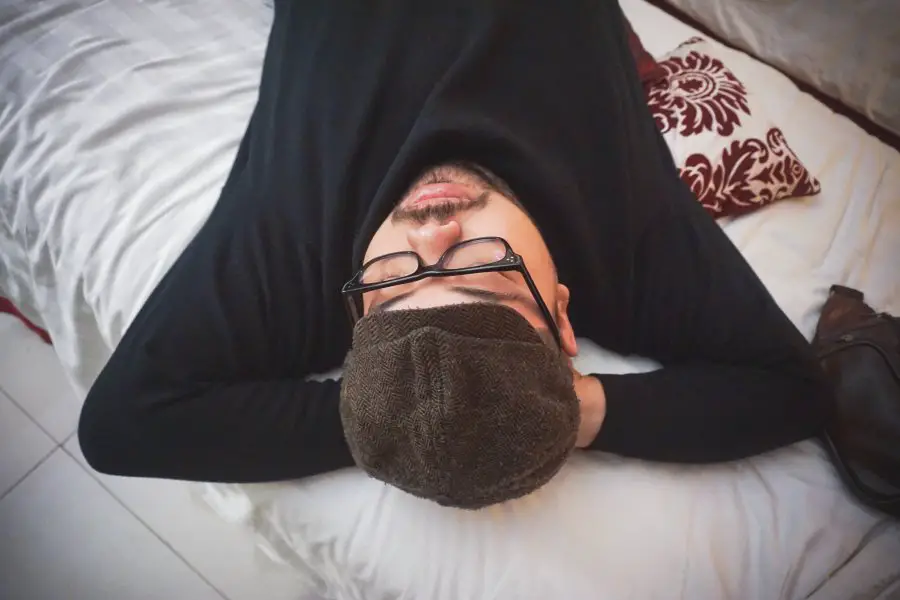 Praying for your boyfriend, husband or brother is one of the best gifts you can offer him. He feels blessed when he knows that he has a girlfriend, wife, or sister who is constantly praying for him.
Love messages are not the only way you can exhilarate him, you can always wake him up on the right side of the bed in the morning with a lovely and unfeigned prayer message which he will appreciate.
Ensure you make your man know that you wish him success by always praying for him through these good morning prayer quotes.
Are you wondering about how to go about this? You need not, I have drafted good morning blessings prayers for him which you can always send any day and anytime.
41. My crown, I pray for God's protection over you. You will abide under the shadow of His wings all the days of your life. Safety is yours wherever you go. Have the best day yet, dear lover.
42. I pray for you this brand-new day, may all your heart desires come to you without stress by God's grace. I love you, darling!
43. As you've been the source of my happiness, may the almighty God never take away your happiness. I pray that He will fill your life with greater joy and success. Good morning.
44. It's my prayer that we attain lofty heights in life. The doors of blessings and favor are opened for us from this time onward. Amen.
45. May the works of your hands be blessed by the Almighty God. As you step out today, there will be an overflow of His blessings towards you. It's a blessed day, my King.
46. I pray that you shall stand before Kings, Queens and Princes. You shall be highly esteemed and reckoned by great men.
47. Wherever your mate grumble, may you come out joyous. Wherever others are crawling, may you fly. Wherever others are bending, may you stand tall. Thanks for always being there, baby.
48. May the whole world come to the brightness of your star to pay homage. May your river be the source of life for many lives. Good morning sweetheart.
49. As you step out today, may you enjoy God's miracle in everything you lay your hands on.
50. I pray for you, my lover, that whatever you want will come to you easily. You will never experience sadness. Joy and gladness shall be your companion. Good morning.
51. Sweetie, as you have highly loved me and cared for me, may God also love and care for you in multiple folds. Today is declared a day of love, enjoy!
52. As you wake up to a brand-new day, may you experience brand new favor, blessing, mercy, and promotion. Enjoy a blessed day.
53. I decree and declare this morning that every modicum of sadness in your life is swept away without any traces in Jesus' name. I love you, baby.
54. May the good Lord shower His goodness upon you and all that you do today. Welcome to another day, honey!
55. It's my earnest prayer for you to smile for the rest of today and the whole of your life. I pray that you will experience God's happiness that knows no bound.
56. As you go out today to venture into your business, may fortune flow towards you. Your business shall experience supersonic growth. Good morning.
57. My world, I decree today, may you never hear sorrowful words, may tear never flow out of your eyes, and may your lips never speak regrets. You shall experience sweetness all day of your life.
58. I pray that you receive strength intellectually, physically, spiritually, and mentally. Stay strong for me, babe.
59. May the way-maker God make way for you wherever there is no way, and make your paths straight. You will never walk through a crooked path. Good morning, darling.
Good Morning Prayer For Him Long Distance
60. Just like the beauty of the rising sun, may your life be made beautiful and shine brighter and brighter each day.
61. I pray against every barricade standing in your way to success today. You will triumph over your foes and sing the victory song. Enjoy the goodness of the day!
62. This morning, I decree over your life, my love, that you will excel beyond human reasoning. May greatness flow to you from every part of the world. Enjoy.
63. Domiciled in the presence of God is the fullness of joy and happiness. Today, I place you in the presence of almighty God, and you begin to enjoy the benefits therein. Good morning. Have a splendid day
64. I release God's wisdom, knowledge, and understanding to stand out amidst your contemporaries today and forever. I love you dearly.
65. I pray to God over you, darling, may you not be found missing where great men gather. May the aged and young call you great. May the successful call you success. Good morning
66. As you wake up today may your life experience newness. I love you greatly, baby!
67. I immerse you in the mercy of God this morning. May his mercy speak for you in all ramifications of your life.
68. May you not work too hard before you feed in life. May God water your plants as you cultivate and bring you an abundant harvest.
69. Good morning dear. May you enjoy the best out of your life each day you live. I love you, dear.
70. I pray for sound health and long life for you. You will not die ultimately. We shall enjoy ourselves until old age. Good morning, the special one.
Related Post: Sweet Good Afternoon Messages
Prayer Messages for Her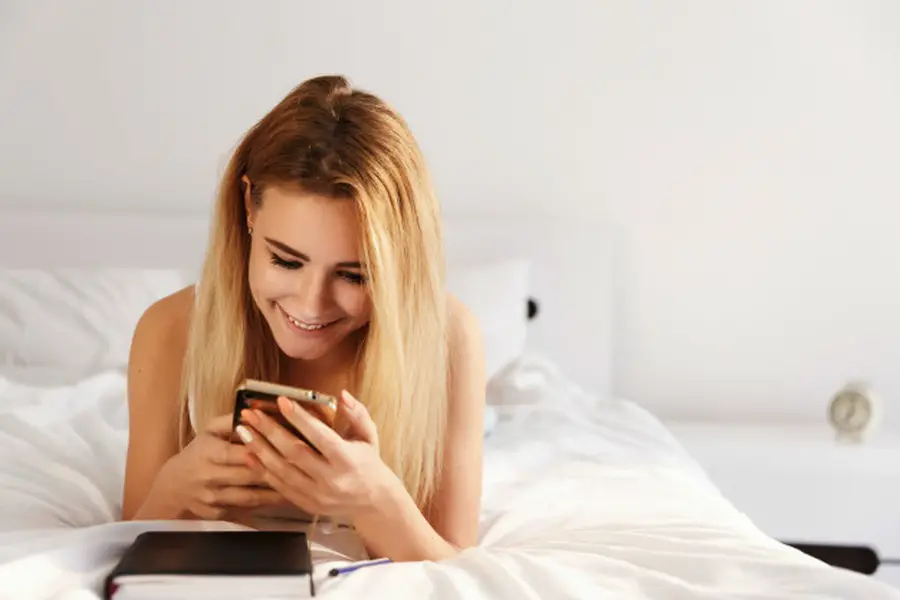 As we compile these good morning blessings prayers, we thought you might need to set the tone of the day for your wife, girlfriend, sister, mother, or crush; so, we included in this collection, prayer messages for her.
Prayer can never be substituted by romance in any relationship. And it's not supposed to be. Rather, they should complement one another. Prayer, like romance, is a strong force that strengthens the relationship and binds both of you together.
Below are some good morning blessings for her that are worth 500 good morning prayer for her.
71. Baby girl, as you wake up this morning, I pray that you will always be the head and not the tail in Jesus' name.
72. May the almighty hand of Jehovah keep and guide you each day of your life. Thanks for always being there sweetie.
73. May you experience exceedingly great mercy today. Good morning, God's favorite lady. You're loved now and forever.
74. No matter the kind of problem that comes your way today, smile, because God has already made a way for you. Enjoy your day!
75. May God almighty go ahead of you and guide all your footsteps. Have a lovely day, love!
76. Your happiness is my happiness. Therefore, I decree, you will encounter happiness all the days of your life. Good morning, my happiness.
77. God never fails; therefore, you will never know failure in all your life endeavors. You are loved, baby.
78. May you experience tranquility as you step out today. Every storm trying to rise is calmed. Enjoy this peaceful day, my world!
79. May all coven of the witches over your life be set ablaze today. And may all their plans over you be truncated. Good morning.
80. It's often said, "Weeping may endure for a night, but joy comes in the morning." May this be your testimony. Enjoy yourself, my gold.
81. May all your dreams come true in quick succession. Go and attain that height, baby!
82. When others are weeping, you shall rejoice. When others are experiencing a setback, you shall move forward. When others are suffering, you shall enjoy it. I love you dearly! Have a glorious day.
83. May my God provide all your needs according to His riches in glory. You will never lack any good thing. Good morning.
84. May today be progress towards the achievement of your dreams and visions. You've got God's backing, baby girl! Good morning, and enjoy rich experiences throughout the day.
85. My prayer for you today is that God answers all your secret prayers. I'm glad that you are mine, precious one. Good morning.
86. My love for you has compelled me to make this prayer for you: may you enjoy the aura of God's glory today and all the days of life. Good morning.
87. Nothing is ever too difficult for God to do. I pray today that God will put an end to all your life struggles. I declare ease on all you do. Good morning
88. This is saying good morning. As you step out today, no harm shall befall you or your family. Thanks for always being there, dear.
89. I call forth for your destiny helpers wherever they are to begin to locate you. Your struggles are over from this time onward. Enjoy a day filled with pleasant surprises.
90. Surely, the goodness and mercies of God shall follow you wherever you go. Stay safe and happy for me, baby. Enjoy a sweet day.
Good Morning Motivational SMS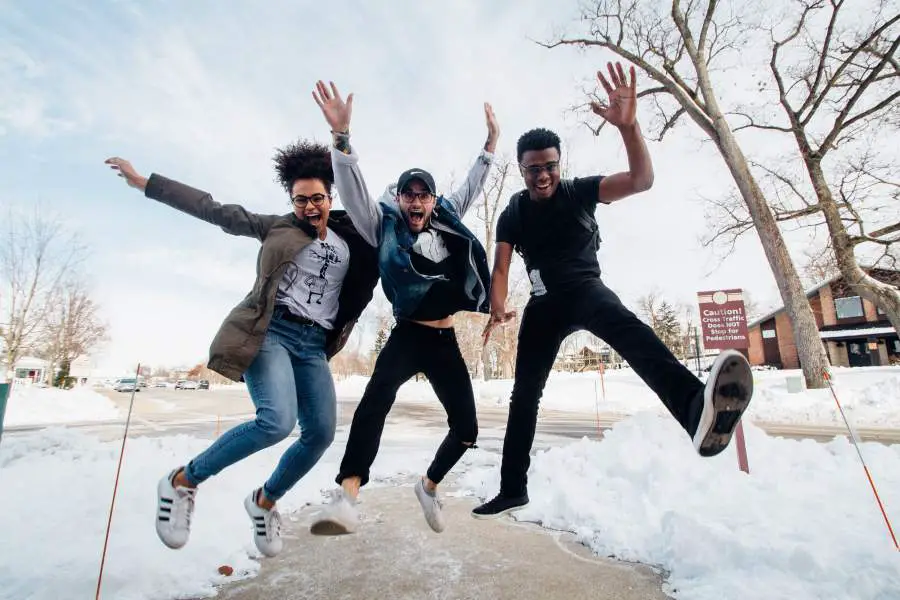 Are you looking for a good morning motivational SMS to kick start your day? Then this part is for you.
I have meticulously drafted some motivational and inspirational SMS you can share on Facebook, Twitter, Pinterest with your friends, colleagues, boss, family members, and your loved ones, to help them look forward to a better day.
Read carefully and choose whichever one is best for you.
91. The start of the day with a smile has a great impact on the day. It can make your morning good as well as for others. So, smile! Wishing you a splendid day.
92. Let each morning be the start of a great recipe. Pour in a cup of hard work mixed with a spoon of inspiration. Cook up a terrific day!
93. The morning can be the similitude of the start of a marathon race. Although the distance may appear long but keep putting one foot in front of each other. You will cross the finish line!
94. It may be tough to get up from bed, however, the world is waiting for your impact. Stamp your feet on the floor. Square your shoulder. Go make us proud. Good morning.
95. A good attitude is like a perfect cup of coffee – don't start your day without it. Good morning.
96. This message is to remind you that you are unique, courageous, talented, and beautiful. No one can ever stop you from achieving your dreams. Good morning.
97. Don't wake up cocooned in the regrets of yesterday's mistake. Wake up today with the thought of how you can make today better than yesterday and push towards fulfilling your purpose. Good morning.
98. If you don't wake up right now with your full vigor, you will never be able to fulfill the dream you saw last night. Good morning. Have a great day!
Uplifting Good Morning Prayer
99. The fading away of darkness and the rising of the sun indicates the most important part of life – anguish giving way for hope. Good morning.
100. The greatest source of motivation is your thought, so think great and motivate yourself to triumph. Good morning.
101. The most powerful inspiration you can ever get is the knowledge that you are an inspiration to others. Kick start each day with this thought. Good morning.
102. This is not just another day but another chance to bring your dreams into reality. Go get things done! Good morning.
103. You will never experience this morning again in your lifetime. So, get up and make the best of it. Good morning.
104. Don't nag about yesterday. Make tomorrow better by making the best of today. Good morning.
105. Being ecstatic or melancholic, or moody or excited – are options presented to you every day you wake up. The choice is yours to make. Good morning.
106. It is a good thing to dream big but your big dream will never come into the limelight if you sleep big. Good morning.
107. This morning is what it is as a result of who you were yesterday. Be who you should be today so that you can be who you want to be tomorrow. Good morning.
108. You can choose to fold your arms today and have an uncertain tomorrow, or you can do something today and have a certain and favorable tomorrow. The choice is yours. Good morning.
109. Success is not measured by how big your dream is but how well you have achieved those dreams. Good morning.
110. You can nod off a little more and give excuses… or can wake up right now and chase success. Good morning.
111. Stop the search for motivational and inspirational quotes. All you need to remember when you wake up is the picture of whom you want to be. Good morning.
112. Every rise of the sun is a reminder for you that you have a destiny and a purpose to be fulfilled. Good morning.
113. Every morning presents a chance to step closer to destiny. Good morning.
114. The right time to do all you've always wanted to is now. Good morning.
115. Great steps in life are always preceded by small steps. Take small steps today. Good morning.
116. Greatness is a product of great things done; of which waking up early each morning is. Good morning.
117. Action and inaction are the dichotomies between success and failure. Let your responses be such that would yield success. Good morning.
118. Opportunities will knock on your door every morning. But if you keep on sleeping, they will pass you by, because they are always impatient. Good morning.
119. May the rays of this morning sunlight fire you to achieve great things in life. Good morning.
Good Morning Prayer For Success (Him/Her)
120. Today's page is yet to be written, but there are different ways to fill the page; it's up to you to write your own story. Good Morning.
121. It's a new day! Add in optimistic thoughts and subtract pessimism. Make it a great day! Good morning.
122. Sometimes getting up in the morning is difficult. It helps to begin the day with a cup of coffee and a smile. Good morning.
123. Instead of rushing out of the door, stop and relish the little things; the little things can make a great influence and lead to an amazing day!
124. The sun rises whether you like it or not; it doesn't depend on you. Whether the day is going to be an amazing one or not is up to you. Good morning!
125. The morning is the best part of the day. The body is energetic, the brain is fresh, and the day has endless possibilities. Good morning.
126. Mornings are meant to be admired, otherwise, the sunrise wouldn't be so beauteous. Take time and admire every minute of it. Good morning.
127. Wondering why birds chirp in the morning and not at night. Perhaps this is Mother nature's way to say, "It's time to spread your wing and fly!" Good morning.
128. It's another day just for you! Another opportunity to accomplish what you did not do yesterday, and make tomorrow a better one.
129. Good morning! Ensure that you make every second, minute, and hour count. Only then, you are making the most out of the day.
130. Every day is a blessing and every morning is good. Claim the blessings. Watch out for the good and seize them. Enjoy the best of the day!
Positive Good Morning Texts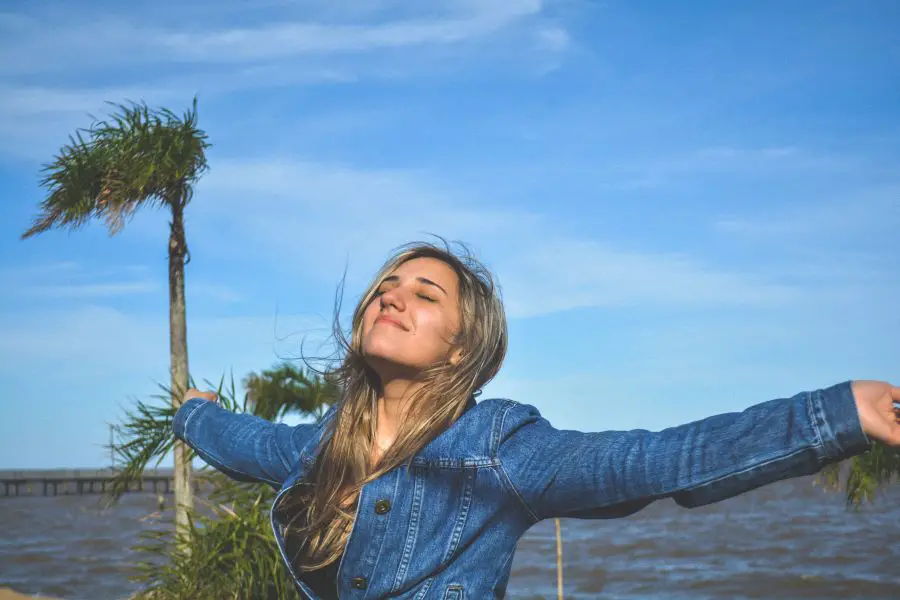 The mood in which you begin the day has an impact on how the day turns out to be – whether good or bad. Therefore, it's imperative to kick start the day with positivity.
Below are some positive good morning texts you can start your day with and also share with your cliques. They are unforgettable good morning messages that will help them reach out for the best the day has to offer.
131. The eyes are not meant for tears, so also is the heart–not meant for fears. So, start your day with a smile. Good morning. Wishing you a great day.
132. Success in life is preceded by a willingness to succeed. A willing heart will set you on the right path to success. Good morning.
133. Opportunities are like the rising of the sun, if you miss it, you won't be able to see it again. So, make judicious use of every opportunity that comes your way this day. Good morning and do have a lovely day.
134. Failures are not the end to life, failing to try again is. No matter how you've fallen, rise, dust off the dirt, and keep going. You are almost there. Good morning.
135. Life can neither be defined by the past nor the future. The definition of life is the present. Life is about today. Good morning.
136. Whatever you've dreamt about is achievable if only you are determined. Go ahead today and fulfill your dreams. Good morning.
137. I perceive awesomeness, greatness, possibilities. Wake up! 'Coz today is going to be an amazing day. Good morning.
138. I just want to remind you that whatever you've always prayed and wanted will come true because God has got a lot of goodies in stock for you today. Wake up to receive it now. Good morning.
139. Grin because you've just received a message from someone who loves you dearly. This is also to assure you that God loves you and is working everything for your good. Good morning.
140. We are not promised a smooth day, but a good day. Embrace the challenges of today and today will become a memorable day. Good morning.
Unforgettable Good Morning Message For Her / Him
141. Prayer is the key to a good day. Ensure you pray before stepping out. Good morning.
142. The conceit of great deeds precedes greatness; so is success a result of great deeds. Good morning.
143. No matter how bad your life situations are, wake up each day with a grateful heart. Once there is life, your story can still change for the better. Good morning.
144. An ounce thought has the potential to become a great success if only you can get it activated. Good morning.
145. Tenacity is what differentiates a successful man from a failure. Good Morning.
Thoughtful Good Morning Messages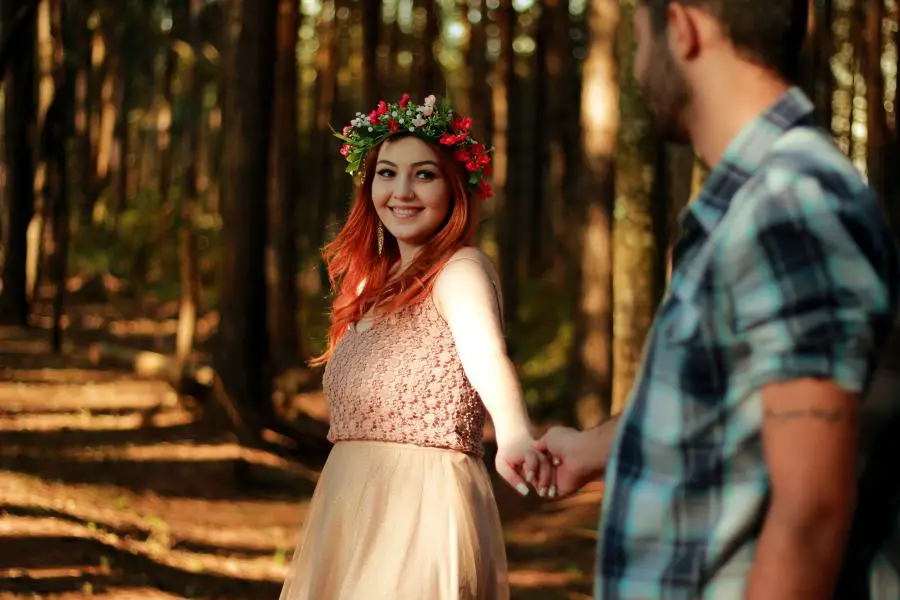 There are countless ways to make the morning a little bit brighter. A nice and inspiring message is a good way to get motivated or motivate someone else in the morning.
Enumerated below are unique collections of thoughtful good morning messages you can share with your friends, colleagues, family, and loved ones – to brighten up their day.
146. Having faith in yourself and God. This is the surest way to succeed on earth. Good morning.
147. Happiness can't be gotten from outside; it must be sourced from within.
148. Surround yourself with people who will propel you to reaching your destination. Good morning.
149. The mind is the greatest asset man has; guide your mind with all diligence. It determines your future.
150. No man was born great, every great man you see out there decided to become great. Take such a decision this morning, and enjoy a great day.
151. A thousand miles journey begins with a little step. Take a conscious step towards fulfilling your purpose. Good morning.
Conclusion
Don't down-play the power of short and simple, but sincere good morning prayer quotes. It may be what a person needs to cheer up, get inspired, or brighten up his/her day.
I'm sure you found suitable good morning prayer quotes for your loved ones, feel free to share.
I'll love to get feedback from you in the comment box below. Enjoy a happy and fulfilling day!