28 Amazing Tips for Job Seekers To Get A Job Quickly
It is no myth that the search for a means of livelihood can be very exhausting; physically, psychologically, and emotionally. There are thousands of job seekers out there compared to the number of job vacancies.
Whether you're still learning how to land your first job, or you're considering switching from one industry to another; this article on tips for job seekers is sure to give you an edge.
As a job seeker, you might have been subjected to countless rejections, despite the level of work you put into preparing your CV or preparing for an interview; if you were lucky enough to be invited for one.
These rejections should not in any way dampen your spirit. If anything, they should prompt you to want to do better when applying for the next job you find.
Consider this a summary of all possible tips for job seekers, as it cuts across different angles of job search.
It gives key information on things to consider when applying for a job like your resume; common job search mistakes that you might have been making unknowingly, and how to correct those mistakes, how to be patient during a job search especially when a company said they would call back, and so on.
After reading this, you will be able to identify subtle mistakes you make and have an insight on how to be a better and smarter job seeker.
Things to Consider When Applying for A Job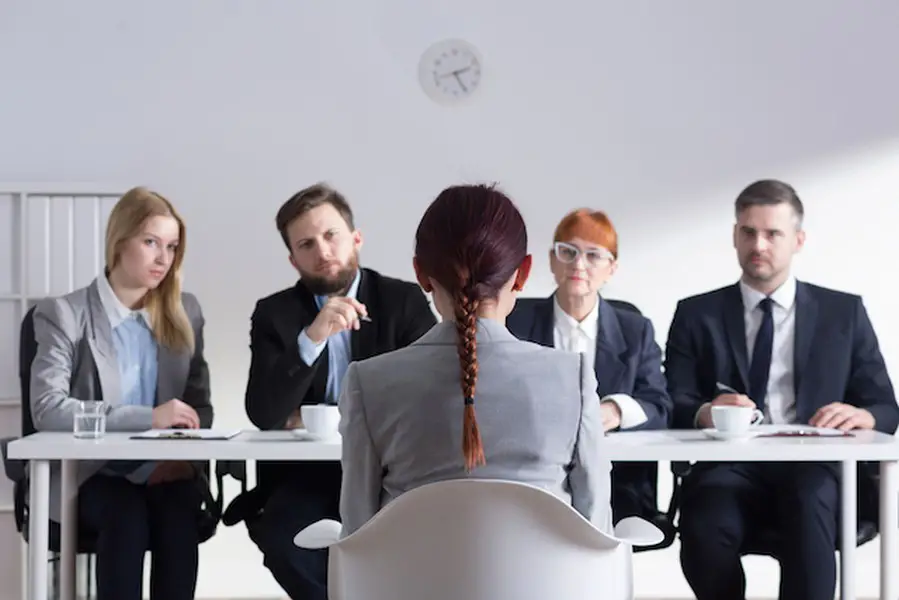 We've agreed that searching for a job can be a long painful process. This doesn't have to be the case for you though. Your job search can be a lot easier if you understand exactly how to prepare, and know all the things to consider when applying for a job.
Now, you don't have to wait till you find a job you think you should apply for before doing these things. These tips also fall into the category of what to do before starting a job search.
1. Identify Your Goals
This is very important, for your sake and the sake of your potential employer. It means knowing exactly what you hope to achieve in life, as a person. It is very synonymous with knowing thyself.
Understand your strength, abilities, and weaknesses. Be able to answer questions like, "What are you good at?", "What drives you?", "What are you passionate about or excited about?"
These questions might seem unnecessary to you, but they're very important. They help you stay focused in one direction, as opposed to applying for anything and everything that looks like a job. You shouldn't be so desperate that you don't consider the number of years you're likely to spend in a position.
Take your time to learn how to be patient during job search. There's a job out there for you, you just need a good strategy to find it.
2. Networking
Meeting people is one of the things to consider when applying for a job, and even before applying. Asking questions from your contact list and deliberately meeting new people can surely get you somewhere. This doesn't mean everyone you know can get you a job. No. This is where your goals can help you.
Once you've identified what you're out to achieve, you would know the kind of people to reach out to for building new relationships. So, you should be thinking: those that have occupied a position similar to the one you're aspiring for, and those that currently work there.
You might also want to connect with human resources personnel so you can learn from them the usual expectations they have from an applicant, both in the resume and as an interviewee.
Networking is about exchanging knowledge and making impressions. Don't just introduce yourself and say you're searching for a job. Join conversations, show your expertise, have a voice, and make sure you're heard; then drop a card if you have one.
Humans have a lot of responsibilities, they'll only remember you if you made a long-lasting impression. That should be your goal for every fair, seminar, or workshop that you attend.
This particular advice for job seekers never fails. You'll be surprised at the kinds of recommendations you'll get from these new relationships in the future.
3. Use Social Media
Never underestimate the power of social media.
This has two aspects to it. You can use social media platforms for job search, and you can use them as a means for creating and developing your brand.
These two are interrelated in more ways than one. Imagine having a complete, optimized, and professional profile on LinkedIn and Facebook. Both profiles clearly show your interests, expertise and experiences.
If and when recruiters conduct a job search for professionals in your field on these platforms, there's a chance that you'll show up in the results. You can also activate alerts for when vacancies for your job preferences are uploaded on those platforms.
Keep in mind that you have to be deliberate about these platforms. It's called social media for a reason. You can't have a beautiful profile and expect magic to happen. You need to be active on the platforms. Comment on posts that are related to your industry of choice and other interests of yours. Write and post your articles. Be present!
If you've ever wondered what to do while searching for a job, or things to do before starting the first job; being active on selected social media platforms is the answer.
4. Employ Job Sites
There are websites specifically created for updating visitors on available jobs in different industries.
These sites differ by region or location. If you don't know of any site created for your area, just ask Google. Google is always your friend. A search query as simple as: "Job sites in Nairobi" (if you're in Nairobi), will give you exactly what you're looking for.
5. Don't Stop Learning
A piece of undeniably critical advice for job seekers.
If you're not familiar with the saying, "learning never ends", get familiar now. Whatever you do, don't stop adding value to yourself. The fact that you graduated top of your class, doesn't mean there's nothing you can add to yourself. The fact that you're the top salesman in your current workplace, doesn't mean you know everything.
There's more to that dream job than just getting hired. You need soft skills to flourish in any situation. Build on that while you search for a job.
Take on volunteer works. Volunteering is the perfect opportunity to build on whatever knowledge and skills you think you have. You'll be surprised at how much you didn't know.
6. Have A Good Resume
A good resume is the best cover letter you can have when applying for a job. As dramatic as this might sound: it can make or break you.
Imagine seeing a job posting that describes you the exact way you describe yourself. Not one-word difference. You know for certain that this is the one. But after 3 weeks of waiting for an invitation for an interview or just an acknowledgment, you start doubting your self-awareness. It's usually not you.
In this case, there's a high possibility that your resume was a big turnoff for the H.R department or the software they used. If you're not sure you have an adequate looking resume, consult a professional. You have more to lose with a bad resume than you can imagine.
7. Prepare For The Interview
Last but not least on what to do while searching for a job; prepare for the interview. At this stage, you must have submitted a significant amount of applications with the hope of getting at least 50% invitations for the interview.
You don't want to get there and freeze. You want to be prepared for anything and everything. You want to show your potential employers that you know exactly what you applied for, and you're confident in your ability to bring growth to their company.
This is your opportunity to sell yourself passionately and aggressively. So, be prepared. Read articles on words to say and not to say. Have questions to ask, it shows you're really interested in the position. Don't be too jumpy or too rigid. Be relaxed, it shows confidence.
That's it on things to consider when applying for a job. You can use the above tips as some sort of job preparation checklist. Write them down on a sheet of paper (or type in your notepad, as you wish) and place a check box in front of each. As you prepare for your job hunt, see if you can tick off each box on your paper.
If you're able to tick off every box, there's a chance that you won't be hunting for a long time.
Related Post: Manager's Comment Samples
Job Search Mistakes | Tips For Job Seekers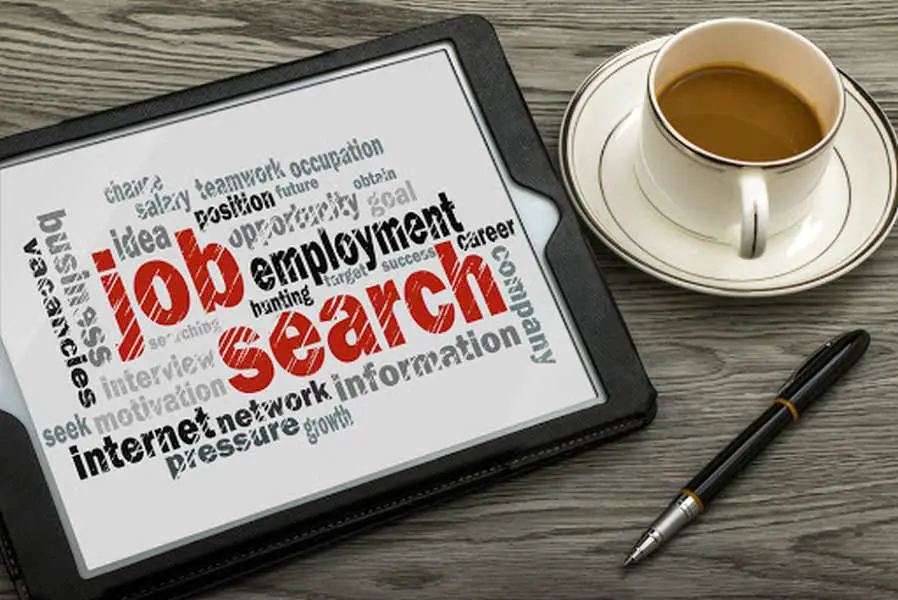 Due to the stress and anxiety associated with job search, there is a possibility of making mistakes before and during the hunt. This aspect of advice for job seekers talks about common job search mistakes to avoid and to prevent unfavorable situations in the future.
1. Applying to All Jobs
No matter how long you've been searching for a job, don't let desperation get to you. Don't just "try your luck" with every opportunity that comes your way. Only apply for jobs that fit into your personal goals, that match your resume.
2. Lying on Your Resume
Most job seekers make the mistake of adding false details to their resume in an attempt to make it attractive. In most cases, this practice actually backfires. It would be disappointing when you're asked to prove a skill n your resume, and you can't. Whatever you do, remember honesty is the best policy.
3. Untidy Resume
Job seekers, especially graduates, sometimes believe that they can create their resume without any help. This is a wrong mindset. You need another set of eyes to go through your resume in order to spot omitted errors in grammar, punctuation, arrangements, and clarity.
4. Not Utilizing Social Platforms
Remember how I mentioned the importance of having an optimized social media profile? One big mistake you can make as a job seeker is to neglect your social image. An unprofessional picture is as big of a turnoff as is an incomplete profile. The world has been digitalized, you can't be offline.
5. Not Preparing for Interviews
It's not uncommon to be nervous when being scrutinized by strangers. One way to beat those nerves is full preparation. You prepare by having answers to common interview questions, having questions that show your interest, and being relaxed all through the process.
6. Lack of Patience
This right here is the most common job search mistakes made by job seekers. Before embarking on the journey of a job hunt, you need to prepare your mind for rejections and long waits. You need to understand the current state of the economy of your country. Just because you have high expectations, doesn't mean you'll get exactly that, especially if you have no experience in that field. For these reasons and more, patience is a virtue that cannot be missing in your journey.
How to Perform A Job Search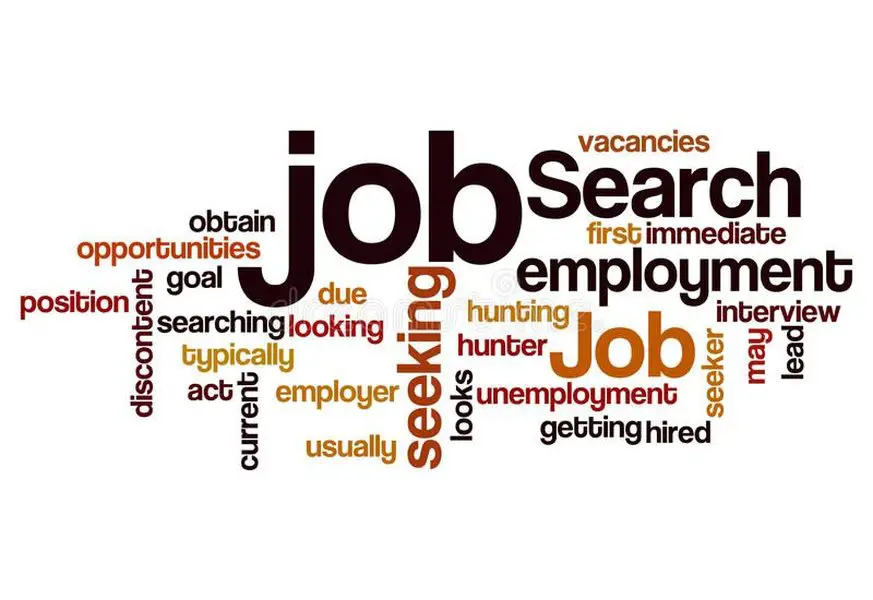 Being on the job hunt requires you to understand how to perform a job search. You don't want to wait and expect vacancies to drop on your doorstep. You also don't want just any kind of job offers landing on your table.
Therefore, in this section, you'll learn how to perform a job search effectively.
The first thing you should do is assess yourself. This will enable you to identify your personal and professional goals, interests, and values. You'll also know what you want to, and have to offer the company you want to work for.
Then, identify the kind of job you want. Be very specific. Do you want to work independently or as a team member? Do you want to work close to the sea or in a place with relatively hot weather? How much do you want to earn monthly? Answers to these questions significantly narrow down your options.
Next, you want to create a good curriculum vitae. One that is brief, structured, and properly outlines your skills and experience. This should be able to entice the recruiter in less than 4 minutes, so don't hold back and don't make any mistakes.
Finally, you want to make a move. Making a move would mean submitting applications to companies that meet your desires or are close enough. Asking your contacts for referrals and recommendations. And of course, getting prepared for the inevitable interview that comes later.
Performing a job search usually takes months. Staying persistent and positive the whole way is the only way to be victorious.
Tips for Getting A Job With No Experience
There is a point in every man's life when he has no experience whatsoever. Most companies usually prefer to hire candidates with a specific time range of experience, and this can be frustrating if you're applying for a job in an entirely new field That's why this section on advice for job seekers helps answer the question, "How do you land your dream job without experience?"
Below are 6 tips for getting a job with no experience
1. Know Yourself
It is important to understand the kinds of situations where you can function. There's every possibility that you will not be given the exact position you applied for, but something similar. It's up to you as a job seeker to be certain of your capabilities, be sure that you have proper knowledge of lower-ranking similar jobs. And be sure that you can perform in that position without much hassle.
2. Assemble A Good Resume and Cover Letter
Professionalism is key in this aspect, it cannot be overemphasized. Your resume should reflect exactly what you can defend. It should be well structured and attractive, with only relevant information. You might not have the experience the company is looking for, but if your resume and cover letter portray a hint of fresh perspective and willingness to learn, you might just have a shot in that company.
3. Acquire Skills to Boost Your Value
Skills in this case refer to either soft skills or hard skills related to the job position in question. If possible, get a certificate of participation or achievement. This proves two things: one, that you're invested in self-growth, and two, that you'll stop at nothing to get it. No company overlooks a person like that.
4. Apply to The Right Jobs
As tough as the job market is, there are some job descriptions that specifically stated, "no experience needed". That's something you should actively look out for. Now, don't be so eager that you don't read other requirements for the job. Make sure that you got right into the requirements, at least by 70%. The job application shouldn't be about quantity, but quality.
5. Be Patient
No handbook tells you how long it'll take to get an opportunity to prove your worth in a company. You could be lucky enough to get it within a relatively short time of applying, and it could be the opposite. Either way, you need to learn how to be patient during a job search. Focus on self-growth, and making other preparations like perfecting your resume. While you wait, keep an eye out for other opportunities.
6. Ask Friends and Family
What better way to get a recommendation than from friends and family? Especially when you have no experience. We all need fellow humans to survive, nobody goes wrong by asking for help. Let your loved ones know that you're actively looking for a job. Be as specific as possible concerning the exact position you want to fill in a company. If possible, have a list of possible places you'd like to work and inform them. You never know, they might be the link you need for that lifetime opportunity.
I hope you've learned a thing or two from these tips for getting a job with no experience.
Job Hunting Tips for New Graduates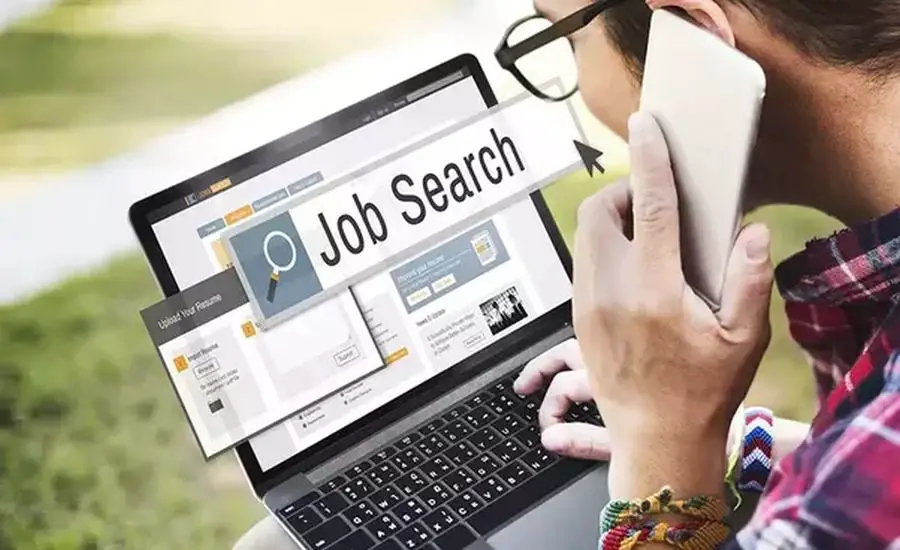 New graduates make up the highest percentage of job seekers. Fresh from school, ready to tackle the world's problem with the knowledge gained. Eventually, you realize that things might not happen the way you envisioned them in your head.
Not to worry, that's why you're here. I'll highlight some job hunting tips for new graduates that you can apply as you search.
1. Be Prepared
It's one thing to graduate with good grades, and it's another thing to use those grades to land a job. In any economy, you're going to need more than your grades and certificate. You're going to need all the help you can get: professional curriculum vitae highlighting your skills, a cover letter, letter of recommendation, a portfolio, etc. You might only need a combination of these to apply for a particular, but getting them handy makes the process a lot easier.
2. Network
Post-graduation is a good time to build your network. Stay in touch with friends, tell family members that are capable of helping, create new relationships. Don't be shy to talk about your job search. Your dressmaker might be the life-changing connection in your life.
Also, try to strike a balance. You're building relationships, not trying to chase people off. Don't make every conversation about your job search. Connect with people and then gradually talk about your job hunt. You'll have a better chance of getting the necessary attention that way.
3. Be Patient and Persistent
That might sound contradictory, but it doesn't have to be. The job hunt is not an easy process, so learning how to be patient during job search is necessary. While you wait for results, don't just wait to do nothing. Explore new opportunities in new places. Stay focused on your goal as you apply for jobs, and be deliberate about managing the stress that expectedly comes from the hunt.
4. Have a Positive Attitude
It is difficult for everyone, so don't take it personally if your dream job takes a while to click. If you do, you run the risk of becoming grumpy and unwelcoming. Nobody wants that personality in their workspace. Stay positive, focus on your abilities, and sooner or later, somebody will recognize the asset that you are.
5. Have Realistic Expectations
A lot of graduates find it hard to accept that the job they imagined as a student will not magically land in from of them. Don't be in that category. As a new graduate, know that you still have a long way to go. Focus on getting experience and building relationships, then you'll begin to understand what you're worth and how you can convince employers to treat you as such.
Job Hunting Tips for Students
Many students assume that the time to start searching for a job is after school. That's not entirely correct. It's not so bad or impossible to have invites to interviews before your graduation comes knocking. That's why some schools organize job fairs towards the time of graduation.
In that regard, here are some job hunting tips for students. Be sure to read carefully for better understanding.
1. Have Job Prospects
Humans are naturally lovers of comfort, so it's normal for your imagination to only focus on the hours and money involved when trying to make a decision. This shouldn't be the case, especially for your first. You should be searching for places where you'll acquire more knowledge, develop necessary qualities and skills, and gain experience that will serve you in the future.
2. Design An Attractive Resume
Yes, you can have a resume even though you're not a graduate. This is the time to articulate some relevant extracurricular activities you participated in as a student. Highlight skills using words that teachers have used to describe you. If you're not sure, just ask them. I'm sure they'll be happy to help.
3. Build Your Brand
This is usually done on social media and the Internet generally. You can have a profile that clearly states your goals and aspirations. You can write and publish papers that reflect your interests. All of these combined would serve as a form of a portfolio when you eventually need it.
4. Follow Trends in the Job Market
There's always a skill that is in high demand in the job market. Knowing what it is and how you can position yourself to fit in, will go a long way in your career. Use the Internet, you'll surely get answers.
Whatever you do, be sincere about it. As a student, the expectations are mostly on your personality, strengths, and weaknesses, more than it is on your experience.
There are numerous reasons why people fall in the job seekers category: being a fresh graduate, loss of a previous job, the need to change from an industry, retired military officers looking for something different, and the list goes on. This means that there'll always be competition in the job market.
The best way to beat that competition is to know exactly what you're getting into, and that's the purpose of this article on advice for job seekers. Stay calm so you don't make any job search mistakes. Be patient and be positive. You are one step closer to your dream job.
Christopher is a well sought-after writer, speaker and life coach, helping many people to enjoy a better life in all endeavors. He speaks and writes on subjects concerning spiritual, relationship, career and finances.