100+1 Powerful Happy New Week Blessings Quotes, Wishes And Prayers for Myself And Loved Ones
Happy new week, friend. It's a new week filled with numerous possibilities.
Welcome to a fresh beginning, a canvas yet untouched by the brushstrokes of time. As we stand on the threshold of a new week, let us embark on this journey with hearts open to the possibilities that lie ahead. In the sacred space of prayer, we find solace, guidance, and a source of strength to face the days to come.
These new week prayers serve as lanterns, illuminating our path with gratitude, seeking divine guidance, and fostering virtues that enrich our lives and the lives of those around us. Join in this moment of reflection and connection as we lift our hearts in prayer for the week ahead.
So, whether you intend to send new week motivational quotes / prayers for the new week to family and friends, or you're seeking for prayers to pray as a way to bless the new week ahead; we've got you covered with this compilation of powerful new week blessings quotes and prayers.
Powerful New Week Prayers And Blessings
1. Gratitude Prayer: Heavenly Father, as we step into this new week, we thank you for the gift of life and the opportunities that lie ahead. May we approach each day with a heart full of gratitude, recognizing the blessings that surround us.
2. Guidance Prayer: Lord, grant us wisdom and discernment as we navigate the challenges of this week. Guide our steps and illuminate our path, so we may make choices that align with your will and lead us to a place of peace and fulfillment.
3. Strength Prayer: Merciful God, empower us with the strength to face any trials that may come our way. Grant us the resilience to overcome obstacles and the courage to persevere in the face of adversity.
4. Patience Prayer: Lord, teach us the virtue of patience. In moments of waiting and uncertainty, help us to trust in your divine timing and remain steadfast in our faith.
5. Love and Compassion Prayer: Heavenly Father, fill our hearts with your love and compassion. May we extend kindness to those we encounter, offering a helping hand and a word of encouragement to uplift others in their journey.
6. Forgiveness Prayer: Gracious God, help us release any grudges or resentment that may burden our hearts. Grant us the strength to forgive as you have forgiven us, allowing healing and reconciliation to take place.
7. Purpose Prayer: Lord, reveal to us our purpose in this new week. Open our eyes to the opportunities to make a positive impact in the lives of others, and may our actions be guided by a sense of purpose that glorifies you.
8. Protection Prayer: Almighty God, we seek your protection over ourselves, our families, and our communities. Guard us against harm and danger, and may your angels surround us, keeping us safe from all evil.
9. Gracious Living Prayer: Heavenly Father, grant us the grace to live in accordance with your teachings. May our words and actions reflect the love and grace that you have bestowed upon us, and may we be a light in the lives of those around us.
10. Harmony Prayer: Lord, bring harmony and unity into our relationships and communities. May this week be a time of understanding, cooperation, and shared purpose, fostering an environment of peace and goodwill.
May these new week prayers guide you through the challenges and joys of the new week, bringing you closer to a deeper connection with the divine and a greater sense of purpose in your daily life.
Happy New Week Prayer Message
These messages don't only awaken the faith of loved ones but also create a refreshing relief from past negative experiences and also inspire the mind to face the new week ahead.
Here are prayer messages for the new week that you can choose from:
1. This is the week that the Lord has made and you will truly rejoice because He has made it possible for you to see this great week. Happy new week!
2. The mercies and goodness of God will not depart from you in this new week. God will order your steps and make your path brighter and better than your previous weeks. Happy new week!
3. Enemies can plan, but for your sake, they will be destroyed. This new week, God's protection and favor will follow you wherever you go.
4. The days of crying all night have passed and your morning of joy has come. All your pain from the past is gone and your new week of testimonies has come. Happy new week!
5. Satisfaction and success will never be far from you in this new week. You will be like a tree planted by the riverbank and you will flourish. This is a happy new week for you.
6. As you walk out of this new week, all of your expectations will manifest because the God of all possibilities has set a table before you in this new week. You will continue to enjoy his bountiful provision and fruitfulness for you. Happy new week!
7. In this new week, even if thousands fall to your right and ten thousand to your left, no evil will come near your abode. This is my happy new week prayer message for you.
8. Your history of glory and greatness has arrived because the Lord has made this new week a week of divine manifestation for you.
9. In this new week, everything you put in your hands will prosper because you are the redeemed of the Lord and he has kept you to see this new week.
10. Divine favor Shall distinguish you from your contemporaries and place you at the pinnacle of success in this new week because the Lord has set you apart for a great dimension of His goodness.
11. Where men may have failed, you will overcome and where they have faltered, you will prosper in this new week. A happy new week to you!
12. Kindness and advancement will be your abode in this new week and you will not find anything below your expectations because the Lord has given you a new name in a new week. Happy new week!
13. My prayer for you in this new week is that everything that seems impossible before men become possible, because all the mountains have become clear before you.
14. When people are grumbling and complaining that there is a defeat, you will experience an uplifting ft in this new week and this is my prayer for you. It's your week of enjoyment, keep going.
15 Your feet will be protected and your path illuminated in this new week because wherever your feet shall tread, God will give you as your heritage.
16. Kings and queens will honor you and place you, but evil men will never see you in this new week because your happiness will have no limit.
17. Jubilation and celebrations will follow you throughout this new week for the highest will be your shield and buckler wherever you go in this new week.
Related Post: Love Phrases For My Love
Happy New Week Prayers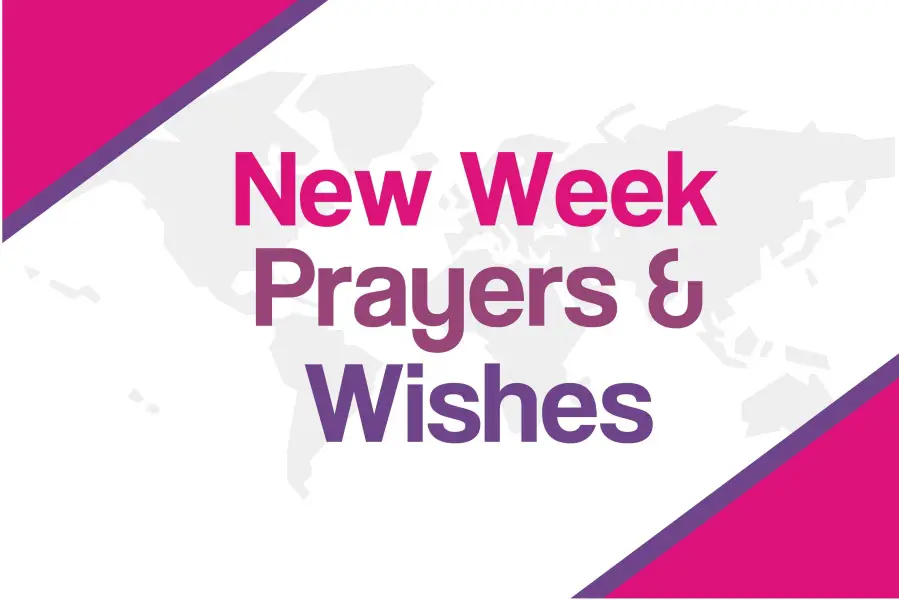 Prayers are like building blocks and bridges. They pave way for present needs and future unexpected situations. Today's prayers will strengthen your heart and clear your path. Therefore, you must declare into your life every day.
In addition to praying for yourself, it is paramount that you also consider your loved ones and pray for them, either through text messages or calls. This can be done on a regular basis. If doing it daily can be hectic, then you can do it weekly by sending any of these powerful new week blessings quote.
Without much worries and thoughts, I have put concurrently a happy new week wish and prayers to illuminate the day of your loved ones.
18. In this new week, divine protection from all evil deeds and the strength to stand firm on the straight path of truth now and forever will be your portion. Happy new week!
19. This is your most dimensional week. God will appear in your time of need and whatever circumstance you may encounter will be to the glory of God in your life. Happy new week!
20. Call of prosperity and favor shall follow you this new week. Horrible news will not reach you and your family. You shall make the best from this new week.
21. The excellency of Daniel, that severe him and projects him better than his equal, will be upon you. You will be a suitable tool to be pampered in the hands of those with whom you have found favor.
22. This is your week of possibilities. Your name will be called 'possible' because greatness and virtue will rest on you every day of the week. After all, you are above impossibilities.
23. Your life will be a point of reference that enlightens the darkened heart and strengthens the weak who go astray and get lost on their way. A happy new week to you!
24. This new week is for you a week of divine arrangement. God will establish you and make your enemies at peace with you. You will be a flame that cannot be manipulated.
25. All your goals in this new week will be crushed. None will remain unfulfilled so that your joy may be full and you may see that the Lord is good to you.
26. In your presence, every closed door will open and your basket will be full and overflowing. You will never go in wants and needs in this new week.
27. Wherever your name is mentioned in this new week it will be for good because God will open a path for you and will straighten every crooked way.
28. All your prayers and secret cries will be answered in this new week because the Lord is willing to do something new in your life. Just believe that everything will be fine.
29. Each day of this week will be a day of testimony for you. Your mouth and your heart will be so great more than your expectations.
30. Every night this week will be a night of reflection on the goodness of God for you. All the nights of sadness and crying are gone. Your morning will be filled with joy and gratitude.
31. In this new week, silver and gold will not dry from you because the Lord has given them to you as an inheritance. You will never lack anything good in this new week. Happy new week!
32. The love of God will radiate in you and through you in this new week. All the nations of the earth will call you blessed.
33. In this new week, God will console you on every side and order your steps through his voice radiated by his words. You will never get ahead of him in all your dealings in this new week.
34. God will engrave you in his palm, nurture you in his arm and keep you with his wings in this new week. A happy new week to you!
I Wish You A Great Week Ahead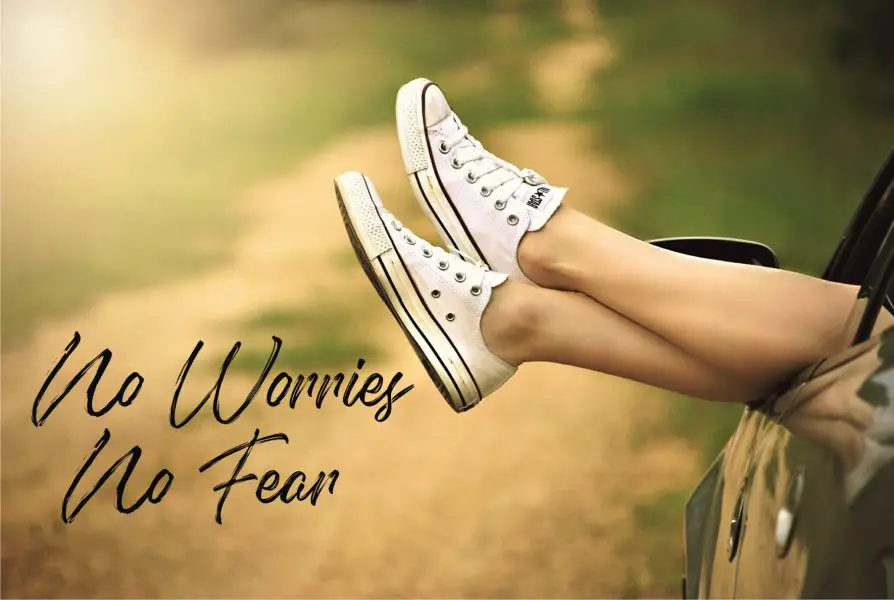 Not every day is rosy. Some days or weeks can be glorious, while others can be discouraging and depressing, due to problems at home or in the workplace. It is ideal to always check up on loved ones regularly to encourage and strengthen them through our words and wishes.
You don't necessarily have to write a long epistle to show your wishes. A simple text message that says I WISH YOU A GREAT WEEK AHEAD can be enough to let them know that you care about their well-being and happiness.
Here is a wish list and new week blessings quotes for that special one of yours:
35. God's plan for you is to be in good health, and so shall your week be. You will live a week full of laughter and enthusiasm. I wish you a great week ahead.
36. Other weeks can be scary, but this week you will experience a miraculous explosion that will turn all your scary and dark weeks into a lovely and decorative week. Just like any best friend, I wish you a great week ahead.
37. This next week, you will fly and soar like the eagle and nothing unsuccessful will come within your reach. I wish you a great week ahead better than the past you have experienced.
38. You shall shine like the star at night and like the sun in the day so you shall be this week. All things you lay your hand to do shall work together for your good. I am wishing you a great week ahead.
39. All mountains before you this week will be a stepping stone to a glorious height. This week will be the best week you have ever lived. Have a great week ahead.
40. In this coming week, there will be added to you wisdom that surpasses all understanding. You will go out in greatness and favor. Wishing you all the best.
41. There will be no lack, no loss, and no limitations in your life as you go through next week. As I will always do, I wish you a great week ahead.
42. As you step into this coming week, no illness or disease will find its way into your body. You will be stronger and healthier as a newborn baby.
43. In this next week, God will connect you with men who matter and give you a testimony that is as attractive as rainbow and you will be exalted above all your contenders.
44. Peace and calm amid the storm you will experience this coming week. Your cup will be full and overflowing so that men can draw from the ocean of peace that flows through you. Have an amazing week ahead.
45. I wish you a great week ahead full of promotion, honor, and grace. Where your efforts end, his grace will take you through and you will be honored by all men.
46. As my special one, I decree that the beauty and glory of heaven fill your heart so that your lips sing praises throughout this week and forever. I wish you a great week ahead.
47. You will be a light for the lost and help for the hopeless because your light will shine more than the sunset in the morning.
48. I wish you a great week full of productivity, promotion, and possibilities. You will not shed tears of pain in this great week ahead.
49. In this great week ahead, no devourer will cross your path. All the works of your hands will be blessed and used to the glory of God's name.
50. I decree faith into this week for you. You will overcome everything that seems to contain your joy and laughter in this new week. What others could not get, by faith you will have it. I wish you a great week ahead.
51. The road may be rough for others, but in this new week you will drive calmly towards your desired destination because no weapon formed against you will prosper. You are the beloved of the Lord. I wish you a great week ahead.
Inspiring New Week Quotes And Motivation
Inspiring and motivating loved ones plays a role in strengthening your relationship. Daily or weekly inspiration through new week quotes and motivation should be a part of your lifestyle towards your loved ones as it keeps them in pursuit and achieving their set goals.
The world is full of evil and there are so many things that can bring you down. Having someone to inspire and motivate in times of distress gives a positive and thoughtful will help to look beyond current limitations.
Below is a list of new week blessings quotes and motivations that can arouse the giant's dominance in that special person of yours.
52. Just as the rooster crows at the beginning of a new dawn, so will you be awakened by elevation and advancement in the new week.
53. Your capacity is not linked to your limitations but to the infallible possibilities of God that surpass all your activities. Greatness awaits you this new week.
54. In you, you conceived the greatness unleashed and gathered for the manifestation of your dispensation. In this new week, you will make men marvel. Keep going.
55. What you have proposed and planned will never be discarded because the Lord has sustained you and raised you higher than the tower of Babel. All your plans will be realized in this new week.
56. Anything that stops others will not stop you because you are wired to fire your opponents and enemies to get your wish. This is your week of greatness.
57. Your value is directly proportional to your impact on men and success towards God. This new week will be a more successful week for you.
58. Just like the rushing rivers and the waves of the sea, so has your fear passed. Be brave and keep your shoulders up. It's a great week ahead of you.
59. Do not look at what can be before seeing that they are temporary. You are a winner because this week presents you with greater and fresher energy.
60. A positive mind sees the positive aspect of life but a negative mind will always see the negative aspect of life. Guide your heart positively and greater opportunities will be your reigns.
61. You are brighter than the morning star and stronger than the diamond. Don't get tired of the little things because you are invincible. This new week is your week.
62. You are too loaded to be frustrated. The army within you is bigger than the army outside of you. Do not limit yourself, victory is already yours.
63. Fear and discouragement are part of our daily lives, but paying close attention to them limits our potential. Move on and never let the past overwhelm you. You are bigger than that. This new week, you will climb higher.
64. Aiming for the sky puts your feet above the star. Don't give up on your striving for greatness. Keep pushing, you'll be there soon.
65. Dreams are not fulfilled in a day. Keep building and climbing higher. The steps you take today bring you closer to the realization of your desired destiny.
66. Don't let your past define your present. Make this week count and forget about the past. Focus on the blessings that come with this new week. Nothing will stop you.
67. Each day projects its opportunities as a dawn of a new beginning. A new door of opportunities will appear in your way in this new week.
68. Go for the best because they are not fulfilled by the dead. Seeing this great week means that the best for you has come to pass. Don't let anything limit you. You are the best.
Happy New Week Wishes For Customers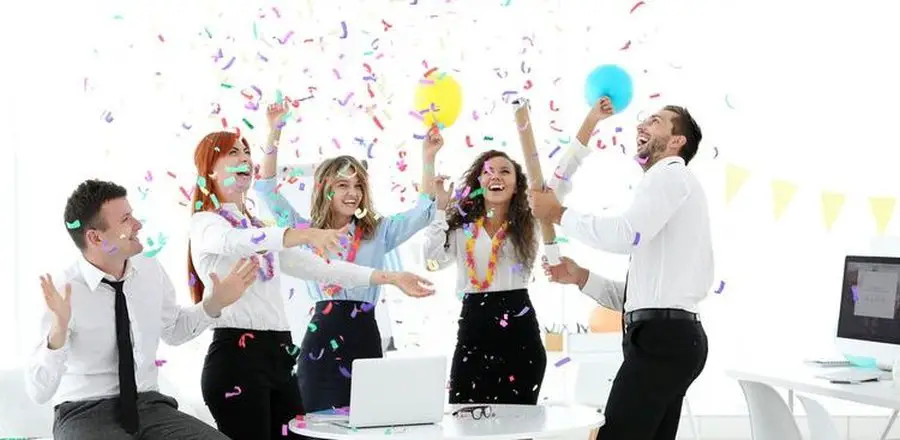 Customers are the core of any successful business, so how you treat them is very important. They play a crucial part in the creation of wealth.
Customers should be treated specially as loved ones by sending them messages of encouragement and motivation weekly or monthly to express how much you value them as a member of your company and not just strangers.
Sending happy new week wishes to customers should be important to a business owner looking to grow and also preserve their identity without losing loyal customers to the competition.
New week blessings quotes in prayers and motivations will be of great help as everyone loves to be treated specially. Below are some happy new week wishes for your clients.
69. Dear customer, it is a pleasure to celebrate this new week with you for your constant patronage. May this new week bring you more beautiful achievements and growth. You will never experience any sad moment this week.
70. Having you as our client has been a joy and an encouragement because without you we will not reach this great milestone. In this new week, may success and favor be with you? Happy start of the week, client.
71. Giving us the privilege of serving you as well as our customers means a lot to us. As you have added to our progress and capacity as a brand. This new week shall be characterized by expansion in your life and businesses. Happy new week!
72. We are pleased to have received feedback from you. Thank you for your trust and support towards our brand and products during the last few days and we pray that this new week you will never lack men's favor and support. Happy new week!
73. Happy new week to you, dear customer. We pray that as you step into this new week, greater blessings of courage will be placed upon you.
74. Thank you for being an amazing customer to us and we look forward to doing more business with you in this new week. Happy new week to you!
75. We have been seeing your constant support and recommendation of our products. You are the best. In this new week, may God perfect everything that worries you. You will rise higher and higher. Happy start to the week, dear customer.
76. Dear customer, it is my pleasure to welcome you to this new week of extraordinary grace and favor. May God's protection continue to rest on you and your family. A happy new week to you!
77. Your success is closer than you think. Don't give up and keep going. A happy new week to you and may the joy of this new week continue to flow in your life forever.
78. May this new week bring you unspeakable joy and endless victory. You will experience victory from all sides. We look forward to serving you better. Happy start to the week dear customer.
79. You have been an amazing customer for us for the past few weeks. We look forward to doing more business with you in this new week. Happy start to the week dear customer.
80. Possibilities will be your name in this new week and what seems to stop you will be stopped by God. Happy new week dear customer and we look forward to more patronage from you.
81. Like the flowers that dance in the direction of the wind, so you will dance to the tone of greatness in this new week. Happy new week dear customer.
82. Happy new week dear client. May this week be your week of endless pleasure and laughter. Your support and confidence in our services are of great importance to us. We hope to serve you better.
83. Dear customer, there will be no delay in this new week. Only better opportunities will open up for you. This is your week of greatest glory. A happy new week to you.
84. In this new week, everything you propose will prosper. Failure is far from you. Happy new week.
85. Dear customer, we are pleased to inform you that your satisfaction is our priority. We wish to serve you better in this new week. Have a beautiful week ahead.
Related Post: Prayers For Declarations And Decrees
New Week Blessings Quotes And Prayers
Quotes are thoughtful words that convey wisdom with dynamic meanings. They are food for thoughts and bread for the soul, as they energize the inner mind and make it possible to see through difficult times.
Most times quotes are obtained from experienced people who have overcome one challenge or the other and this inspires and gives a sense of feeling that you can also overcome it.
These types of messages can be sent at a specific time and at regular intervals to anyone closest and special to you, such as daily motivational quotes, blessings quotes for the new week, and wishes.
These messages are useful for loved ones who may be experiencing or passing through hard times.
Here is a list of new week blessings quotes that you can send to your friends, family, and loved ones.
86. Greatness is a measure of Grace and work. May the grace of God prevail over the work that does not serve in this new week. More blessings remain and remain with you throughout the week.
87 Blessings without number that will make men reflect, will be your portion throughout your days in this new week. Have a blessed week ahead.
88. Have faith as a grain of mustard and entrust all your dealings in the hands of God and he will direct your path and make the works of your hands prosper. Have a blessed week ahead.
89. The blessings that await you this week will be greater than the previous ones you have seen because God is about to do something new in your life this new week.
90. This new week, you will be a blessing to the needy and a backbone to the weak. Your success will be immeasurable as the sand of the earth.
91. This new week, you will break new ground because God has given you the key to riches and riches. You are unstoppable, so think big.
92. The blessings of the Lord enrich and do not add pain. Testimony of multiple folds will be upon you in this new week and evil will be far from you.
93. The journey to a greater height begins with one step. Do not back down in pursuing that good plan and wishes that you want this new week. You will go from glory to glory. Have a blessed week ahead.
94. Blessings and breakthroughs await the determined and peaceful. Be intentional about your success in this new wee and your story will be tough.
95. If greatness and blessings were found for a few, surely you will be among them. You are among the achievers and heir to unfathomable achievements in this new week. Have a blessed week ahead.
96. Work invested creates opportunities and opportunities make way for a man. Your work this week will pave the way for you. You will never work in vain in this new week.
97. Tears shed are valuable. In this week, you will only shed tears of joy and advancement. Your blessings will be greater than your expectations.
98. Life is like a flower that blooms daily from our beautiful being. This new week, blessings and favors will flow from you throughout the days of this week.
99. Mark of destiny that distinguishes severe men from mediocrity is upon you in this new week. You will be a point of reference that others can go to.
100. Your flame and fire of blessings will never extinguish this new week. The divine fuel to rekindle and maintain contact and the warm lives around you will be in yours. Coldness and difficulties are far from your way.
101. Blessings perceived are blessings achieved. Perceive only great blessings and do away with negativity. Stay focused because this new week is your week of achievement.
102. Endless blessings, overcoming blessings and permanent blessings are the value of men who matter. The higher you will go and the brighter you will shine in this new week.
Christopher is a well sought-after writer, speaker and life coach, helping many people to enjoy a better life in all endeavors. He speaks and writes on subjects concerning spiritual, relationship, career and finances.