110 Inspirational Quotes To Start The Week | Monday Quotes For Success
We've got some inspirational quotes to start the week for you and loved ones.
The journey of a thousand miles begins with a step. The beginning of a new week is a journey that brings us closer to our yearly goals.
Therefore, the right steps should be taken to have a productive week. These entail having a positive mindset for each week and inspiring your loved ones with new week inspirational quotes.
The past week may not have gone as planned. However, each new week should be started on a new page with positive thoughts, inspirations, and affirmations. This helps us to overcome every hurdle of the week, and also achieve set goals.
Furthermore, if you would love to start your week on a good note, here are inspirational quotes to start the week to inspire you and loved ones.
Inspirational quotes to start the week | Monday Affirmation Quotes
It's another Monday, perhaps the most dreaded day of the week for some folks, and getting up from bed may become a daunting task. Perhaps you wish the weekend should continue, but the new week is staring right at you with loads of tasks to be done and deadlines to be met.
There is this mixed feeling for days ahead, and it's fine to resort to positive meditation, songs, inspirational quotes to start the week, etc. Just to get the needed strength and motivation to face the busy day ahead.
Mondays should not be a dreaded day, but they should give us a leap to great accomplishments for the week. Nonetheless, one way to overcome this fear for Mondays and set the tone for the week is through positive affirmations.
Feel free to add your creativity to these compiled Monday affirmation quotes. Put it as a reminder on your phone, post it on your wall on social media, have it written down where you can see it, send it across to loved ones, and face your week with boldness.
1. This day is a gift. I will relish every moment of today and the rest of the week.
2. The past is gone, and the future is now. I am stepping into the greatness that awaits me.
3. Like the eagles, I soar and like the lion, I am embodied with great strength.
4. Being in charge of the week begins with being in control of my mind.
5. I am closer to my goals today than I was yesterday. Cheers to a goal-getting week.
6. It's another day to begin again and never to give up come what may.
7. This day and this week, I exude confidence, positivity, wisdom, strength, and possibilities.
8. Tough times do not last, but tough people do. No matter how tough the day gets, I will get through it, victoriously with amazing results and rewards.
9. Happiness is what I make of it, and my heart dwells on everything that makes me happy.
10. Hey beautiful; you are a precious gift to the world.
11. Stars shine brighter in the darkest night. Like a star, I shine through the darkest days.
12. There are 7 days in a week, and the good news is that it's going to be 7 days of productivity and growth for me.
13. Life is beautiful; my heart is open to receive the beautiful things of life.
14. I am stronger than I think, and I won't let circumstances define me.
15. My dreams are becoming reality, my thoughts are powerful, and the day holds great possibilities for me.
16. That which is ahead is greater; I won't be deterred by my present state.
17. Gold is refined through the fire to bring out its beauty. I grow through the process of life, and my beauty shines forth for all to see.
18. People's opinions about me do not define me. My life is blessed regardless.
19. This day is filled with great opportunities. My eyes are opened to see them and my legs are swift to walk in them.
20. Decisions make or destroy. I make the right decisions today.
Related Post: Monday Morning Wishes
New Week Quotes
A new week is here. Regardless of how the past week has been, you must decide how it turns out for you.
Whether you decide to take a morning walk, eat your favorite meal, listen to songs, meditate on inspirational quotes to start the week, or whatever, you must take charge of your week or it does the same to you.
However, if you would love to face your week head-on, here are new week quotes to energize you.
Don't forget to get some of these nice quotes for the week across to your family and friends, so they could be gingered to take the bull by the horn this week too.
1. Failure is not the end. It's an indication that I can be more and I can do more. I rise above failures this week.
2. Good morning, friend. It's a new week, which requires new strength, and a new approach to achieving the new goals. Never settle for the less.
3. The journey of success begins with a step. Be determined to go the extra mile this week, and you'll have the extra result.
4. A new week is a new chapter to write beautiful stories and make sweet memories. Cheers to a week to cherish, darling.
5. Obstacles give way to the determined. It's another week to push through every hurdle and make a new record.
6. You may choose to run, walk or crawl to get to your destination. Whatever the case may be, just keep your eyes fixed on your goal.
7. Before the activities of the week overwhelm you, take a moment and appreciate how far you've come. This will inspire you to go further.
8. It's never late to pick yourself up and move forward. Take charge of your week. Let nothing slip off your grip.
9. Cheers to a new week, Sweetie. A little more effort, commitment, and diligence, and you will smash your goals. It's another week to chase your dreams and not give up on any obstacle.
10. Happy new week, dear. You may not know how powerful you are, till you take that bold step this week. Good morning.
11. Two things you should focus on this week; your peace of mind and the things that make you happy. Good morning happy new week.
12. Shut your ears against naysayers, and you will see yourself achieving more this week. Cheers to your success, little champ.
13. If you do not show the world your awesomeness, nobody will know the treasure you possess inside. Rise and shine. Have a great week.
14. You pulled through last week; you will do much better this week. The days ahead can only get better. Cheers to a wonderful week.
15. While stepping into the new week with confidence, remember that time is the only currency you must utilize wisely.
16. Here's to a week of great possibilities. It feels good because your best days are here.
17. The most skilled do not get the best results, but the ever-persistent. Keep hopes alive and never give up this week.
18. Mondays offer us a great opportunity to rise from the ashes of regrets and past failures. May the week be a pleasant one for you.
19. Procrastination kills time and dreams. It's a great week to implement those ideas and leave no room for fear and doubts.
20. The lion is the King of the jungle because he believes so. New is the week and your thoughts reflect who you are. Have a great week.
Related Post: Good Morning Blessings Quotes
New Week Motivation | Positive Quotes for the Week
Everyone needs a little motivation for the week sometimes. Lack of motivation for the week can be a result of; depression, self-doubts, disappointments, frustration, unmet expectations, dashed hopes, etc. While an inspirational quote to start the week does the magic for some, others rely on self-motivation.
More so, a new week should be a fresh start for every goal and aspiration. Regardless of the mood, you found yourself in on a Monday morning, you just have to get up and give your goals and dreams another shot. If new week motivation is all you need to remain unflagging in the pursuit of those goals, then be inspired with these compiled Positive Quotes for the Week
1. Focus on the bright side of life, and you will see how happier you will become.
2. Embrace your weakness, failures, and fears. They are part of who you are.
3. The week is new and full of opportunities. Go out and utilize them wisely.
4. Each day of the week bears a unique name. If the approach to yesterday failed, try another approach for today.
5. Do not just desire success, have the will to succeed and the determination to stand out this week.
6. Ignite the fire within you and take that bold step. Cheers to your success this week.
7. You are wondering the right time to get things right. A new week is just a perfect opportunity to do that.
8. Fulfillment comes when you love what you do and also being a blessing to others. Put a smile on someone's face this week. Cheers!
9. The future you seek depends on the actions and decisions of today.
10. What a great week to take your mind off old events, and focus on the beauty of today.
11. A moving train stops at its destination. Keep distractions at bay and focus on your desired destination.
12. Your words are as powerful as your thoughts. Think and speak positivity this week.
13. It's another beautiful week to see beyond the obstacles and strive towards great accomplishments.
14. Success does not come to the strongest, but to the weak that choose to believe in themselves.
15. Do not stare at the mountain before you. The more you stare, the bigger it appears. You will succeed.
Related Post: Best Wishes for Friends
New Week Quotes for Her
It's a great feeling being the recipient of love, care, and attention, most especially at the start of a new week. Great confidence fills your heart, and you can't wait to take the week by storm.
Whether it be a wife, mother, girlfriend, or colleague, put a smile on her face with these New week quotes for her.
1. A beautiful week to an angel. You do so much for others and you deserve every good thing.
2. You are strength personified. The new week is just another opportunity to remind you that I believe in you.
3. Roses are beautiful and are loved by many. Your heart is beautiful and you attract the favors of men this week.
4. The days of the week are not enough to show my love for you, but let me start on Monday to tell you that I love you.
5. May this week give you great results that will gladden your heart. Good morning, sunshine.
6. Three things you should bear in mind this week; I love you, I am rooting for you and you are a success. Happy new week.
7. I admire your resilience, diligence, and commitment. I look forward to a fulfilling work week with you.
8. Welcome to an amazing week. I wish you all the happiness and peace this week. Happy new week, dearest.
9. Success is having such an amazing friend and confidant like you. May the week be a productive one for you.
10. Good morning beloved, it's an awesome week for us to achieve more together. Have a prosperous week.
11. Waking up each day to behold your lovely face makes my week a fulfilled one. Best wishes of the week, love.
12. No matter how tough the week gets, remember that I will give you a shoulder to lean on.
13. Waking up to a new day is a gift, spending the days of the week with you is a blessing. Have a marvelous week, darling.
14. Just before you get busy with the day's activities, let me seize this moment to wish you a week filled with great achievements.
15. I believe in you, your dreams, and your purpose. What a wonderful week to stun the world with your awesomeness and intelligence.
16. It's a beautiful day to wish you a week filled with laughter, health, and peace.
Related Post: Sunday Morning Inspiration
Happy New Week
A new week presents an opportunity to encourage someone with Inspirational quotes to start the week, a hug, or even a special gift.
The week gets happier with lovely wishes from friends and family. This inspires us to give the week our very best. Moreover, giving your loved ones that extra boost of confidence doesn't have to be difficult with these happy new week messages.
1. Do not lose your enthusiasm, be optimistic and you will see how great your week will be. Happy new week.
2. See the new week as a box of treasure yet to be opened. Step out and unbox all the blessings of the week.
3. Your decisions today are the building blocks for the future you seek. Make the right decisions this week.
4. Good morning friend, wake up and smile for it's a new week. Have a happy one.
5. It's Monday, don't forget to prioritize self-love and chase your dreams without distraction. Have a great day.
6. Happiness is accepting yourself for who you are, regardless of your imperfections. It's never late to wish you a fulfilled week, buddy.
7. Here is to a week filled with incredible success, growth, and happiness. Wishing you a great week ahead.
8. Hey friend, thank you for making my weekend a memorable one. Let's all be awesome this week.
9. Before your morning alarm goes off, let me brighten your day with lots of love from here. Happy new week.
10. Step into the new week with the mindset of a champion, and the week will be yours to conquer.
11. A new week is a great opportunity to focus on self-discovery and self-development. I wish you a successful week ahead.
12. Rise and shine darling. While you are at it, let me be the first to wish you a week void of drama, struggles, and chaos.
13. Do not get too comfortable with last week's achievements. You can do more this week. Cheers to mind-blowing accomplishments this week.
14. Love unconditionally, speak wisely, embrace your purpose, and grow daily, Have a beautiful week.
15. Good morning teammate. I hope you don't get too comfortable with your bed, rise, and face the reality of a new week. To your success this week.
Related Post: New Moon Motivation
New Week Greetings
Shaking off those weekend blues begins with inspiring new week greetings from friends and loved ones. This is because; an inspiring message from a loved one stirs up the heart.
You may ask what is so special about new week greetings? Well, for each new week people set goals which include; financial goals, spiritual goals, self-development goals, health goals, academic goals, etc. And a special greeting from a friend or loved one might just be the motivation they need to achieve those goals.
Then there are others who are without goals for the week. They believe that fate will decide how their week turns out. This set of people can be encouraged to set goals and see to its achievement, just with thoughtful new week greetings from a friend, loved one, mentor, colleague, etc.
1. Cheers to a week of blissful memories, joy, and success. Happy new week.
2. Do you think last week was amazing? Wait till you see how awesome this week will be.
3. The week is loaded with countless opportunities, and none will elude you, dearest friend.
4. Hey, bestie, no matter the number of times you stop the alarm, it doesn't change the fact that Monday is here with its demands. Stand tall and face the week.
5. We make a great team, and it's an awesome feeling knowing that we will achieve greater things this week. Cheers to our success.
6. Be true to yourself, do what makes you happy, and don't forget to be phenomenal this week. Have a great week.
7. Here is wishing you a Monday filled with strength, a peaceful Tuesday, a goal-getting Wednesday, a fruitful Thursday, a fulfilled Friday, and a rejuvenating weekend.
8. It's just a great day to remind you that you are a star, and stars do not struggle to shine.
9. You have a void to fill; the world needs what you possess inside. Go and stun the world.
10. Wishing you lots of laughter and fulfillment this week. Keep spreading positivity.
New Week Messages for Him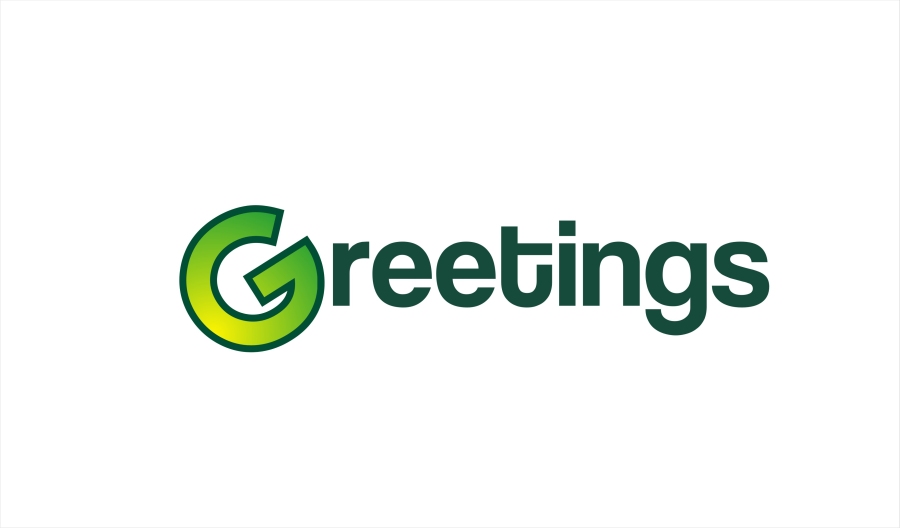 You do not have to wait for special days like birthdays, Christmas, wedding anniversaries, etc. to celebrate that special man in your life. A new week is just a great opportunity to remind that friend, colleague, boss, of your love and support.
Finding the right words to do that, don't have to be difficult with these new week messages for him.
1. Happy new week darling. I love you more this week and I will love you every other week.
2. You are selfless with your love and consistent with your goals. I am a lucky woman to be loved by you. Welcome to a new week my knight in shining armor.
3. The day is a beautiful one because I woke up in your arms and I feel confident knowing that I won't face the week alone. Good morning, sweetie.
4. Thank you for being an exemplary, visionary, and diligent leader. It is an honor to work under you, Have a flourishing week, boss.
5. Here is to a week of deeper friendship and crazy fun together. Let's be great this week.
6. Leave the worries of yesterday behind and face the week with all you've got.
7. Our strength is tested in challenging times. No matter the hurdles that come your way this week, just know that you will succeed. Have a beautiful week.
8. The week won't be awesome without you. You make the 7 days of the week a meaningful one, and a beautiful week it will be for you, baby.
9. Good morning sunshine, what a wonderful week is ahead of us and I can't wait to share our success stories this week.
10. A lovely morning to a true friend, may the week resonate with your heart's desires and aspirations.
11. I don't have to worry about the uncertainties of this week because one thing is certain and that is I have your support and love. A beautiful morning to you dear.
12. I officially welcome you, king of my heart, to a week of positive growth and expansion. Cheers to a fulfilling week ahead.
13. Dearest, you do not need perfection to be happy and successful this week. You are fabulous even with imperfections. Have a wonderful week.
14. May this week be as beautiful as your heart. I wish you a happier week ahead.
15. Three things you will do for my happiness this week; worry less, think big, and crush those goals. I believe in you, champ. Best wishes for the week.