105 Romantic Words To Make Her Feel Special And Trust You
Love is magical! It is a strong and deep emotional feeling that is beyond expression.
However, sending love sentences or love phrases for him or her is a way to communicate those strong and romantic giggles.
The statement, "I love you", is a popular three-letter word, that explains beyond what could be expressed with many words. In several ways, it can be sung, written, texted, or said with an inexplicable flow of romance.
Behind these words "I love you unconditionally", are millions of words we would like to say to that very special person we care deeply about.
These words could be expressed freely by many of us, but there are sometimes when we just can't find the perfect love phrases to describe what we feel. We know those times and we have got you romantic words to make her feel special and trust you.
We have brought together a number of sweet love phrases for him or her which you can tell, text, write or compose as songs to your lover; expressing your love just the way your partner would find irresistible.
We have prepared these love phrases to make your crush, boyfriend, girlfriend, fiancée, fiancé husband, wife, or lover smile so beautifully and be reminded of how much you love him or her.
Short Love Phrases For Her From The Heart
It is such a lovely thing to tell her that you love her. Letting her know and reminding her that she is someone you cherish is a way to water the tree of love planted in her heart.
This is something she would love and she would really appreciate.
Here are some heartfelt words to make her feel special and trust you.
1. Darling, you are amazing.
2. Cutie, I love you unconditionally and I'll always do.
3. Sweetie, you're so amazing.
4. Without you, life would be unlivable!
5. You're sure more than a partner; you're a companion.
6. Love is so sweet, falling in love with you.
7. I'm glad I have you.
8. You're mine. You'll always be!
9. I was really scared of ever falling in love but you make me feel safe when I'm next to you. You make me fall deeper in love with you.
10. The cutest thing in the world is the way you smile. I would love to see that every day.
11. I want to hold your hands and never let go until our final breathe.
12. I want to kiss you every day. I want your hands wrapped around me with every second that passes.
13. I will never be tired of being yours.
14. It is your duality for me. I wonder how you could be so charismatic, authoritative and so cool out there but when you are with me you are so adorable, cute, and sweet. I love it! I love you!
15. I'm so blessed to have you as my man.
16. Never does a day go by without you making me laugh so hard. I love you.
17. My heart only beats for you, my beloved.
18. Kiss me and kiss me again for your love is better than wine.
19. When I am wrapped in your arms it feels like I am lost in eternity.
20. Everywhere else I have to pretend or blend in but with you am so happy because I can be me. That is priceless.
21. Staying close to you makes me feel more alive like I've never lived before.
22. I want to be by your side forever.
23. Your love for me makes me want to become a better woman. I love you dearly.
24. You make me feel in all kinds of ways; excited, joyful, angry, scared, hopeful, respected. A lot more, especially, loved and blessed.
25. I know it sounds cheesy, but I always think of you. In the morning, late at night, every five seconds. LoL. I think of you. Even now.
Related Post: Sweet Romantic Words For Him/Her
Romantic Phrases For Love To Lover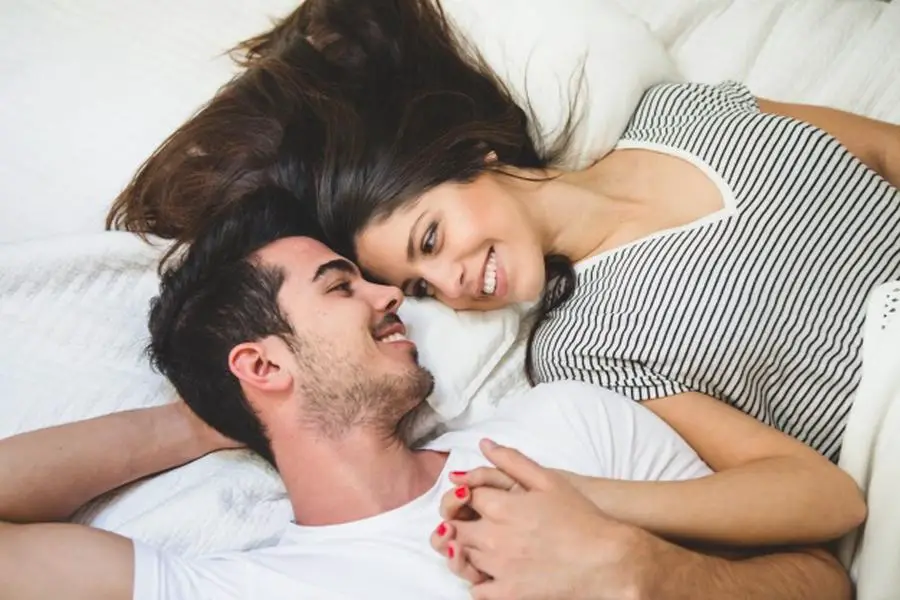 Saying, "I love you", is precious; but there are many other phrases you could use to express your love.
Here are some cute love thoughts and creative phrases of love you can use for your lover.
1. You and I, forever.
2. Nothing can be sweeter than your love in my heart.
3. They say love grows. I think ours' emerged.
4. It's cool to love when your lover is cool.
5. Is it true that you're mine? I almost can't believe it!
6. I'll love and love again. If it's you, I'll love you even more.
7. I can't get over something. It's your love for me.
8. Like a baby, so I'm in love with my babe.
9. Cute is the word to describe you. Its definition in my heart is deeper than what the dictionary defines it to be.
10. Your love is like the breeze. I can't see it but I can feel it. It's so gentle, soft, and calming.
11. I love the way you smile at me. It spells out "everything will be okay".
12. Our meeting isn't by chance let's make a serendipity
13. Falling in love with you wasn't a decision. It just happened. Thanks to fate but I have made a decision to love you till the end.
14. Your Loving words and actions have engraved you in my heart.
15. Even in death, I will not stop loving you; how much more in life.
16. You gaze alone, pulls me closer.
17. Your eyes are captivating. I can stare at them till eternity.
18. They say till death do us path, but even in my next life, my heart would still be yours.
19. I'm in euphoria when I'm next to you. When you touch me, I'm lost in ecstasy.
20. Your thoughtful words bring life to me. I have come to know love because of you.
Related Post: I Miss You Messages For My Love
Sweet Love Words For Her From The Heart
Sweet love words are very special ways to tell her how much you love her, make her heart melt and feel so special.
We have gathered some sweet love words for her. These words are short, simple, sweet, romantic, and lovely. We are sure they'll penetrate to the deepest part of her being.
1. Now I know that love is mysterious.
2. I'm I walking or falling in love? It feels like I'm swimming in love with you.
3. I'll say it again and more. I love you.
4. I think love is like alcohol; the more you take the less control you have over yourself.
5. Our love is pure and unbelievable!
6. Did I ever propose to you? I'll do so over and over again.
7. You are an amazing being. I'm glad you are mine.
8. You are my serotonin. All you do is be you and I feel over the moon. I love you, forever.
9. They say when you love, you open up your heart. I didn't believe that until you knocked.
10. I look forward to another day because I want to spend it on you. You make my days special.
11. I don't want to consider any other variables, past and present. All I want is you and I want you now.
12. I never knew I was drowning till you came along with your unconditional love, and it was enough to bring me out of the water and even keep me alive.
13. The taste of your lips feels like heaven. I can't seem to ever get enough of you.
14. I know our meeting was an accident; but trust me, right now, I feel really happy and grateful for that magical accident.
15. Even when I'm sleeping, my heart keeps loving you.
Related Post: Have A Great Night, Dear
Love Words For Couple: Things To Say Instead Of I Love You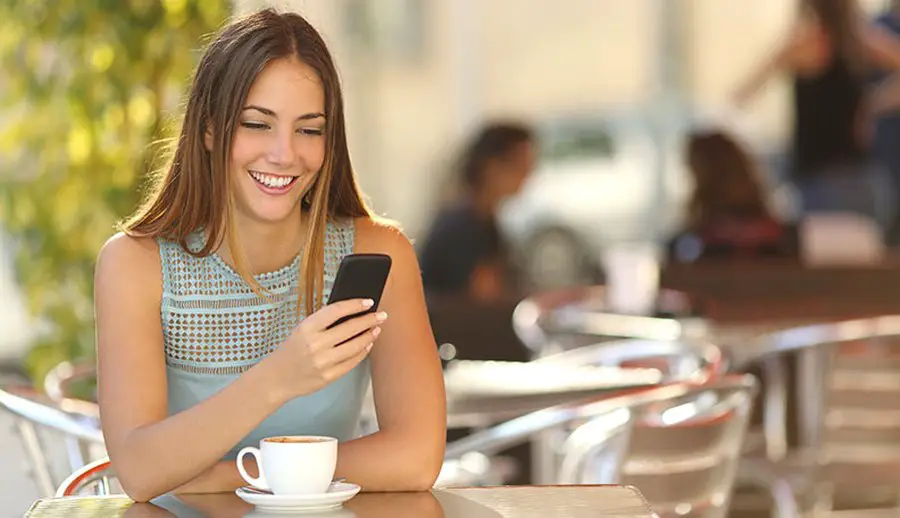 Expressing your love to a partner by telling them love words and how they make you feel is a very good way of strengthening your relationship with him or her.
As much as you show them, love, you should also tell them that you love them creatively.
When you need more words than short love phrases for him or her, the following are things to say instead of I love you.
1. Dearly, beloved as I make this vow to you today and always; we might experience so many barriers but I'll always be here for you.
2. My heart might seem cold at times but it will always burn for you because I cherish you.
3. Every day with you is like opening a new chapter of the most interesting book. I am eager to know more about you and to love you more.
4. My soul mate, it is funny how we are two different people but it feels like we share the same brain cells. We know each other so well and it is the best thing ever.
5. My experiences with you have been magical so far I hope we can make more magical moments together.
6. I walked into a fairytale the moment I met you and it has been and is still enchanting.
7. Charming, even though reality comes crashing into our fairytale, let's make our tale a "Happily ever after".
8. Our love is like an endless road. It will continue endlessly.
9. I always wondered how people could be so sure that they've found the "one"; but since I've met you, I have never been so sure of something. You are the one I want to spend all my days with.
10. It's captivating to see our love grow. It is beautiful to be swept away by the feeling of love.
11. I'm at this point in my life where I don't feel like making my night long, because finally, my reality is better than my dreams all because of you.
12. You're not just special and beautiful. You're the special and the beautiful one.
13. Nothing. Absolutely nothing can come between us.
14. Did I ever say yes when you proposed? I want to say that again. And I will always say yes to your love.
15. Like the dew of the morning, your love is so refreshing. The scent of it brings me back to life.
Related Post: Would-You-Rather Questions Game For Partners
Romantic Words To Make Her Feel Special And Trust You
She is a very special person and you are probably wondering "how would I let her know she is so special?" Well, we have got that done for you.
Here are words to make her feel special and trust you. To make her happy, feel loved, and honored.
1. You bring out the best of me and you light up my universe. I love you my Sunshine.
2. You are the rarest gem. Treasuring you is like treasuring my life. I'll protect you.
3. I stay up at night thinking of how wonderful you are. I'm grateful for your existence.
4. With you, everything is brighter, lovelier, sweeter, cooler, and better. You make them better.
5. With you, I have learned what it means for love to be patient. With you, I have learned commitment. With you, I have learned unconditional and unfeigned love.
6. I need you by my side. You boost me. Your positivity strengthens me.
7. When I look into your eyes, I'm drawn into the ocean of love. It is best to know that you love me as I love…or wait…I love you more.
8. When I say "I love you", I don't just say it because you're beautiful. I say it because I really see you, the good and the bad, your imperfections become beauty in my eyes.
9. Loving hurts, sometimes. Yeah; but loving you heals me every time. I love you.
10. You're a Masterpiece created for me. I love you dearly.
11. Loving you is like walking in a path of gold, I'll love you till we are so old.
12. You're my perfect half. You fit every inadequacy in me.
13. I have no idea how life would be without you. You make my life so beautiful.
14. You're strong, yet tender-hearted. You're firm, yet understanding. You're cautious, yet falling recklessly in the pool of our love. You're amazing!
15. Your presence is therapeutical. Your words are inspiring and comforting. Your smile is irresistible. Your love is sweet!
Love SMS For Him From The Heart
There are different ways you can express your feeling to your man. SMS is one of the ways. Especially, when he's just about to hit his feet on the floor in the morning; or at bedtime.
In fact, love SMS for him from the heart could be sent when he'll least expect it, while at work, in the afternoon.
The idea is to send him some love thoughts, so he'll know you have him on your mind, so much that you have to express your love to him through text messages.
A love SMS would not only remind him that you love him, but it would also make his day better. He'll practically be grinning reading any of these cute short love paragraphs for him.
1. Roses are red, violets are blue. My love for you is purple because I'll love you till the end.
2. People say "how did it feel when you fell from heaven?" but You didn't fall, you were sent to me. You're my Angel.
3. I love you…I love you…I love you. Yes, I know.. that you know..but can I say it one more time. I love you.
4. Loving you has been the best thing that has ever happened to me. I'm glad my heart found you.
5. You are my Therapy. Thank you for making me smile always and helping me to be a better person.
6. You make everything so much better. I am mesmerized by you.
7. I thought I knew what it meant to love until you came straight into the door of my heart.
8. If always wanting you is a form of intoxication, I never want to be normal.
9. Your smile lights me up like a bonfire in a dark forest.
10. The Sun lightens up the sky but you light up my world.
11. Your eyes are charming. When you gaze at me. I'm drawn to a world where it's just me and you. A world where I love to be, eternally.
12. The Earth is lucky to have you in it and I'm luckier to have you always by my side.
13. I know it will be a beautiful day tomorrow because you'll remain in my heart.
14. How beautiful it is to look into the blue sky; but how marvelous it is to see the blue sky on the wide ocean. I see the beauty of the earth, gazing at you.
15. If I would ever say yes again, it will be to you. If I'll ever love again, it will be for you. you mean everything to me.
Love is a beautiful thing. It can only be felt and expressed, but it cannot be explained. Let your partner feel special by constantly expressing your inexplicable love through any of these sweet words to make her feel special and trust you.
Let your sweetheart feel the depth of your love for them as you send them short romantic love thoughts and sentences. Your relationship will be better for it.